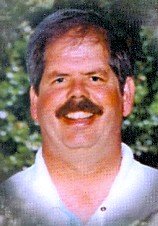 William Ralph Locke
March 28, 1947 - December 4, 2009
William Ralph Locke died Dec. 4, 2009, at the age of 62. He was born March 28, 1947, in Camas, Wash., to Melva and Gayle (Dodds) Locke. He joined two sisters, Gloria and Linda.
Not long after Bill was born the family moved to White Salmon and later to Husum. Bill lived in Husum nearly all his life. He attended the Husum Grade School and graduated from Columbia High School in White Salmon.
Bill continued his education at Clark College and Central Washington University. He earned his degree in education. Shortly after graduating, Bill moved to Hawaii, where he spent the next year working as an industrial arts teacher.
When he returned home, Bill went to work for the Forest Service at Gifford Pinchot National Forest. Later, he worked as a contractor, during which time he built many homes in the Husum and White Salmon area. He enjoyed building homes and continued to do so as a hobby while his employment endeavors turned to engineering.
Over the years Bill worked for numerous engineering firms. Most recently, he was glad to be working closer to home on a public works project for the City of White Salmon.
When he wasn't working Bill enjoyed farming and building. He was a farmer at heart and could not be convinced to give it up, even when it wasn't profitable. He enjoyed the solitude of hay farming and the satisfaction of a job well done.
Bill was an excellent carpenter. He put his whole heart into each project and was known for his high-quality craftsmanship. He was always willing to lend a hand and share his expertise.
Bill met his wife, Sandy, in 1980. After a long courtship, he finally persuaded her to marry him and they were wed on Aug. 31, 1991. Though Bill never had any children of his own he was a loving father, teacher and role model for Sandy's two boys.
Bill was adored and admired by his many nieces, nephews and grandchildren. He was patient and kind and always saw the good in people. His levelheadedness and calm demeanor made him a trusted source of wisdom and advice.
You could count on Bill for help with any project or endeavor. He was always willing to lend a hand or steer you in the right direction.
Bill will be deeply missed by many, including his wife, Sandy, of Husum; son Tommy Phelps, of Stayton; sister Linda Henson, of East Wenatchee; numerous nieces, nephews and grandchildren and his beloved Lhasa apso, Abby.
He was preceded in death by his parents, Melva and Gayle Locke; sister Gloria Cook; and son Jerry Phelps. Memorial contributions in his name can be made to the Husum Fire Department or the White Salmon Organization for Battered Women.