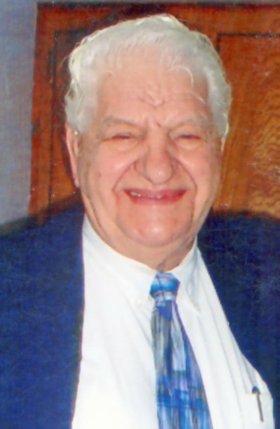 Daniel Nathan Jolly
August 3, 1926 - February 4, 2009
Eighty-two-year-old Daniel Nathan Jolly passed away in White Salmon, Wash., on Feb. 4, 2009. He was born in Ariel, Wash., on Aug. 3, 1926, to Johanna (Jenkins) and David Asher Jolly.
Daniel graduated from Woodland High School when he was 16 years old. He joined the army, working as a cook on a ship, during World War II. After his military service, Daniel went to work as a timber cruiser. Throughout his life, he worked in all aspects of the timber industry.
In 1951, he was baptized as a Jehovah's Witness and later helped start and build many Kingdom Halls.
Daniel was married for 51 years to Fern Jolly, until her passing in 2003. In 2004 Daniel married LeLane Benjamin. He will be remembered as a wonderful, honest person.
Survivors include his wife, LeLane Jolly, of Dallesport, Wash.; children, Kristine Ann Kelly, of Vancouver, Wash., Daniel Jolly, of Eugene, Ore., Patricia Stamp, of Illwaco, Wash., Thomas Jolly, of Oregon City, Ore., Brian Jolly, of Centerville, Wash., Sheryl Thorsen, of Vancouver, Richard Jolly, of Vancouver, Kenneth Jolly, of Portland, and Melissa Norried, of Corning, Calif.
He is also survived by his stepchildren, Vivian Ellson, of White Salmon, Wayne Westby, of McMinnville, Ore., and Stan "Buck" Westby, of Yuma, Ariz.; siblings Becky, of Ariel, David, of Whidbey Island, Steve, of Ariel, Phillip, Jim, of Japan, Joe, of Alaska, Pete, of Florida, Paul, of Portland, and Michael, of Arizona; and 34 grandchildren. He was preceded in death by brothers Tim and John.
A memorial service will be held on Saturday, Feb. 14, at 5:30 p.m. at the Vancouver Kingdom Hall, 3617 R Street, Vancouver, WA 98663. Gardner Funeral Home handled cremation arrangements.