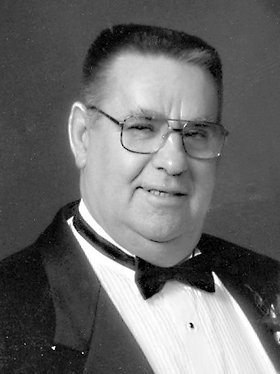 Jerold "Jerry" W. Kramer
July 27, 1939 - February 15, 2009
Jerold W. "Jerry" Kramer passed away Feb. 15, 2009, at Providence Hood River Memorial Hospital with family by his side.
A mass of Christian burial is being held at Mary's Catholic Church on Saturday, Feb. 28, at 1 p.m. A memorial is planned following the service at 2:30 p.m. at the Hood River Elks Lodge.
Jerry was born July 27, 1939, at the home of his parents, Elmer and Dorothy (Stebbins) Kramer, out on Tucker Road. He was a lifelong resident of Hood River. While he traveled across the country and to Europe, he always felt that this valley was the most beautiful.
He graduated from Hood River High School in 1957 and went on to Oregon State. Jerry left college to take over his father's service station when his father's health failed. He later moved the station to Fourth and Oak St. He then proceeded to expand into a tire dealership and beyond.
Jerry was in continuous business from 1959 until a few weeks ago. In his later years, he started his gun shop, which became his passion. He didn't want to retire because he was having too much fun and didn't consider it to be work.
In 1960 he and Mary Bartmess were married at St. Mary's Catholic Church in Hood River.
Jerry is survived by his wife of 48 years, three children and was blessed with three grandchildren with a fourth on the way. His oldest is Curt Kramer; next is a daughter, Kathy, married to Marty Masiker with a son, Alex; and his youngest child, Lisa, is married to Eric Boe with sons Ryan and Brendan.
He also leaves behind a brother, Leon Kramer, and sister-in-law, Joanne; and a sister, Judy Collins; along with numerous cousins, nieces and nephews and in-laws.
Over the years, Jerry was active in numerous professional organizations. He was a 30-year member of Rotary and past president and Paul Harris Fellow recipient, Life Member of the NRA, a 48-year member of the Elks, a member of the Order of the Antelope, and a 10-year volunteer firefighter.
He served on the Hood River City Council, served in State Office for the Jaycees, was a member of Ducks Unlimited, and member of the Alpha Tau Omega Fraternity.
Jerry was also an avid Portland Trail Blazer fan and arranged for an exhibition game to be played in Hood River back in the franchise's early days.
Jerry enjoyed good friends, bird hunting, coin collecting, Lugers, and telling a good story. But most important was having his family close by.
The family has requested that donations in Jerry's name be made to the Mid-Columbia Center for Living for the Cottage Drop-In Center or Ducks Unlimited, in care of Anderson's Tribute Center, 1401 Belmont Ave., Hood River, OR 97031; 541-386-1000; www.andersonstributecenter.com.