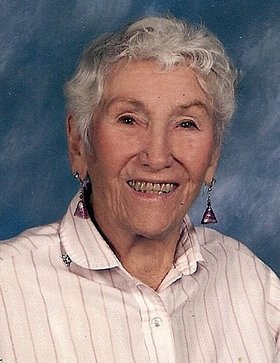 Dorothea Elynor Young
April 14, 1916 - January 9, 2009
Dorothea Elynor Young, 92, a longtime resident of Hood River, Ore., passed away at a local care facility on Jan. 9, 2009, in The Dalles, Ore.
She was born in Klamath Falls, Ore., on April 14, 1916, the oldest to Truston and Mabel (Rambo) Weedon. She grew up in the Klamath Falls and Medford areas.
Dorothea met Joseph Bayard Young in Hood River and they were married on Sept. 1, 1940, at the Columbia River Gorge Hotel in Hood River, where they made their home for 63 years. She worked as a secretary and an optometrist assistant before becoming a wife and co-owner of Young's Inc., a fuel oil distributorship and explosives distributorship.
She was a member of Valley River Christian Church, Soroptimist and the 100 Club dance club. She enjoyed painting, playing bridge, golfing, sewing, swimming and throwing parties with her wonderful ability to cook.
She is survived by her daughter, Lynnea Moorman, and son-in-law, Richard, of Central Point, Ore.; her son, Dale Young, and daughter-in-law, Sue, of Hood River; six grandchildren: Paul, Scott, and Mike Moorman and Quinton, Justin and Kelsey Young; four great-grandchildren; and numerous nieces, nephews and cousins.
Private cremation was held at Win-Quatt Crematory with Spencer, Libby & Powell Funeral Home in care of arrangements. A memorial service will be held at a later date.
Memorials may be made to the Providence Hood River Memorial Hospital Foundation, 541-387-6474.