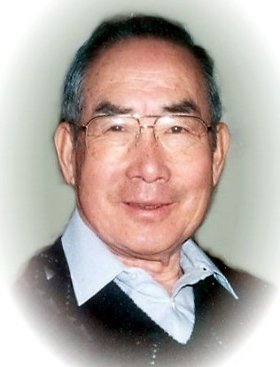 Ray Sato
April 3, 1917 - January 11, 2009
Ray Sato, 91, passed away peacefully on Jan. 11, 2009, at the Brookside Manor of Hood River. Ray was born April 3, 1917, in Parkdale, Ore., to Tadao Sato and Shin Hara. He graduated from Parkdale High School and continued his education at Oregon State University and graduated with a degree in horticulture.
When World War II broke out, he was interned at a war relocation center in Tule Lake, Calif. In l943, he moved to Cleveland, Ohio, where he was employed as a mechanic.
Ray was one of the first Nisei to return to the Hood River Valley in June of 1945. He had left the family farm in the care of his neighbor and friend, John Cooper, and upon his return, was fortunate enough to be able to resume ownership.
On Feb. 12, 1950, he married Dorothy Suguro, of Seattle, after postponing the wedding once during a record snowfall in Parkdale. To this union were blessed three children: Gordon, Peggy and Sally.
Ray's community involvement included: Orchardist of the Year, 1965; Diamond Fruit Board of Directors, 1968-75; member of Shriner's; member of the Masonic Temple; and he served as president of the Japanese American Citizens League.
In his younger years Ray enjoyed bowling, hunting, swimming and boating. He was an avid outdoorsman, having climbed Mount Hood three times.
His greatest passion was his orchard; producing high-quality fruit was a constant challenge. He was also passionate about fishing. He took great pride in his garden; redesigning and improving his koi ponds was an ongoing project.
Ray and Dorothy have enjoyed travel to many countries over the years. More recently, trips to Las Vegas became a favorite pastime. He and Dorothy have seen the beauty of many lands but always happily returned to their Parkdale home, thoroughly convinced that truly there is no place as beautiful as the Hood River Valley.
In his later years, he took great joy in his grandchildren and being a part of their lives.
He is survived by his wife, Dorothy; his three children, Gordy, of Parkdale, Peggy, of Salem, and Sally and Joe Parker, of Lake Oswego; three grandchildren: Madeline, Julianne and Zach; and his sister, Lillian Toyota, of Portland.
A time to celebrate Ray's life is planned for 11:30 a.m. Saturday, Jan. 24, at the Gorge Room at the Best Western Hood River Inn, with a luncheon to follow. The family suggests that memorials be made in his memory to the Providence Hood River Memorial Hospital Foundation and sent in care of Anderson's.
Arrangements are under the direction of Anderson's Tribute Center (Funerals, Receptions, Cremations), 1401 Belmont Ave., Hood River, OR 97031; 541-386-1000. Please visit www.andersonstributecenter.com to sign the family guest book.