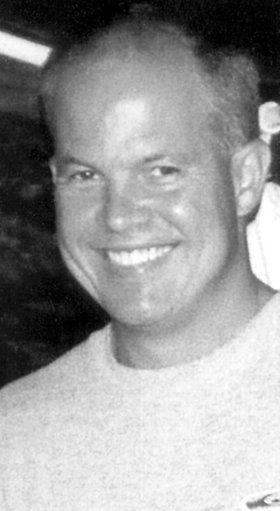 Joseph "Jay" Ballard Halford
March 30, 1962 - December 23, 2008
"Jay" Joseph Ballard Halford passed away suddenly at his home in San Diego, Calif., Dec. 23, 2008. He was born in Honolulu, Hawaii, on March 30, 1962, to Kendall Hutchinson Halford and Frank Atherton Halford. Jay moved with his family to San Jose, Calif., where his mother worked for Lockheed Martin.
In San Jose, Jay and his brother, Brock, provided endless laughter, fun and excitement, and they were loved dearly.
In 1980, Jay graduated at the top of his class from Lynbrook High School in San Jose. He continued his education and graduated from the University of Utah with a degree in business economics in 1986. He earned scholastic awards including Pi Beta Kappa, Pi Kappa Pi and Omicron Delta Epsilon.
Jay was a member of the University of Utah ski team and a proud member of Sigma Alpha Epsilon fraternity. After college, he pursued and earned his Master of Business Arts at the prestigious Thunderbird: The American Graduate School of International Management in Phoenix, Ariz.
Once Jay completed his education, he became a financial trader, which allowed him to follow his true passion: traveling and living all over the world. He especially enjoyed places where the windsurfing was great and the weather was warm.
The dearly beloved son is survived by his mother, Kendall Halford, of Salem, Ore.; his Aunt Barbara McGowan; Uncle Scott McGowan; Aunt Candice Chamberlain; Uncle Mike Chamberlain; and numerous cousins in Oregon and relatives in Hawaii.
Jay was predeceased by his father, Frank Atherton Halford, in 1968, and his brother, David Brocton Halford, in 1998.
Jay will be greatly missed by his family and friends, especially for the vivid tales of his travels and adventures. His family and friends will live with his unique gifts as their own, gratefully, but more painfully without him. Special friends of Jay's: Randy Petersen, Dan Sparagna, Courtney Boscoe and Andrea Boscoe.
"Jay Halford ... One of a kind. We loved him and deeply miss him."
Jay will rest in peace at Rest Lawn Garden Mortuary in Salem, Ore. A private family service will be held at a later date.