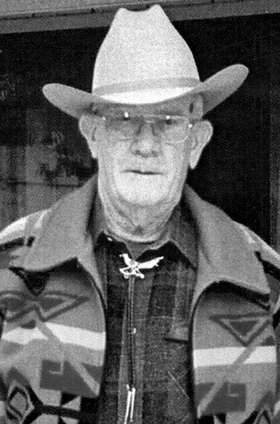 John Nelson Nesbitt
August 22, 1913 - January 17, 2009
John Nelson Nesbitt, a resident of Hood River, Ore., since 1974, passed away at Providence Brookside Manor on Jan. 17, 2009. He was born on Aug. 22, 1913, in Cheney, Wash., the oldest of six children born to Merrill (Mel) and Grace (Nelson) Nesbitt.
He grew up in Sandpoint, Idaho, graduating from high school there in 1932. He worked for his father and Uncle Harry Nesbitt building railroad bridges in southern Idaho and along the Columbia River on the Oregon and Washington side, one of which is at the White Salmon River. Magda A. Strand lived on the farm next to the Nesbitt farm, where their meeting ended in marriage on Aug. 22, 1941.
During World War II they lived in Renton, Wash., where he worked for Boeing Aircraft, building B-17s. After the war they moved back to Sandpoint, where he worked extra board on the Great Northern Railroad, the job he would like to have had all his working life. He then helped tear down Farragut Naval Base and moved into heavy construction, working on dams on many rivers.
In 1974, after back surgery, he moved to Hood River to help his son manufacture fruit-moving trailers. After this he went to work for the school system as a custodian at Frankton School, where he worked with the students at lunch time.
At the age of 70 he retired, only to lose his sight. He had been a voracious "reader," but was able to keep learning with the help of the English students at the middle school, who read to him until he was 93. His main interests were history, reading, railroads, traveling and seeing the changes that time makes.
He is survived by his wife, Magda; son, John M. Nesbitt, of Hood River; daughter, Kathryn Mitchell, of Tucson, Ariz.; son, Michael Nesbitt, of Flagstaff, Ariz., and daughter, Linda Cox, of Mesa, Ariz.; sister, Deane Studebaker, of Sandpoint, Idaho; brother, Robert (Bob, Rockey) of Yuma, Ariz.; and sister, Alice (AJ) Lynch, of Anchorage, Alaska.
He is also survived by grandchildren Garth Reid, Dawn Zuberer, Blane Nesbitt, Sheri Cernaglia and Cody Nesbitt; three great-grandchildren and many nieces and nephews and their children.
He was preceded in death by his sister, Sarah, of Tacoma, and Grace Belle (GB) Pope, of Ft. Lupton, Colo.
Private cremation was held at Gardner Funeral Home. A memorial service will be held at a later date.
Memorials may be made to Hospice of the Gorge, 541-387-6449.