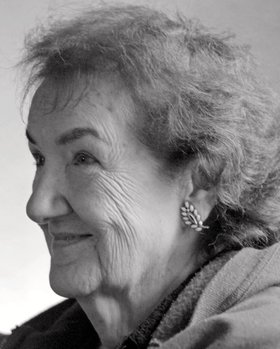 Mary Katherine Stillwell
May 16, 1928 - July 7, 2009
Mary Katherine Stillwell, a resident of Cascade Locks for 55 years, died July 7, 2009, after a battle with leukemia. Mary was born in Minot, N.D., May 16, 1928, the firstborn of Wilbur and Ione Cram.
The family moved west in 1934, eventually settling in Orchards, Wash., where Mary spent her growing-up years with her five younger siblings; two brothers and three sisters.
Mary moved to Cascade Locks, Ore., with her husband in 1954, where she raised her two daughters. Twice widowed over the ensuing years, she continued to live in Cascade Locks and was very active in the community.
She was a member of Cascade Locks Community Church, where she served as church pianist, among many other roles. Mary was also the Cascade Locks Historical Museum Board chairman for 25 years and a number of improvements to the museum were made under her very capable leadership.
She is survived by daughters Terry Graybill, of Glen Burnie, Md., and Cheryl Boblet, of Carnation, Wash.; stepdaughter Carol Mason, of Portland, Ore.; two sisters: Lillian Cram, of Pacifica, Calif., and Sarah Hill, of Portland, Ore.; seven grandchildren, 14 great-grandchildren and many nieces and nephews.
A memorial service will be held at 10 a.m. Wednesday, July 15, at Cascade Locks Community Church, 5 Benson St., Cascade Locks. Donations may be made in memory of Mary Stillwell to Cascade Locks Community Church, P.O. Box 395, Cascade Locks, OR 97014.