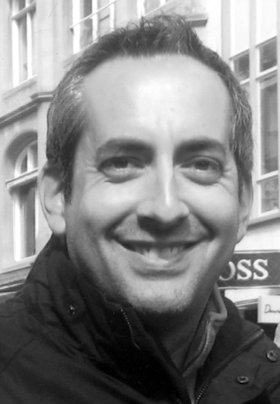 Bradford "Brad" Lawrence Dezurick
March 26, 1964 - June 23, 2009
Bradford Lawrence Dezurick was born in San Francisco, Calif., on March 26, 1964, to Alexandra and Paul Dezurick. He died unexpectedly on June 23, 2009, in Paris, France, while traveling on business.
Brad was raised in San Francisco and Berkeley, Calif. He was active in scouting, attaining the rank of Eagle Scout.
Brad graduated from the College Preparatory School in 1982. He attained his undergraduate degree from the University of California at San Diego in 1987 and his Juris Doctor from the University of San Francisco Law School in 1992.
Brad practiced law in the Bay Area from 1992 until 2001 when he moved to Hood River, Ore., to join Advanced Navigation and Positioning Corporation as vice president and general counsel. In 2005 Brad became vice president and general counsel of Insitu Inc., a position he held until 2008 when he realized a long-held wish to be active in international aspects of business.
He became Insitu's executive responsible for business development in Europe and the United Kingdom. He was at the Paris Air Show in this capacity when he died.
In 1990 Brad married Dawn Fay in San Francisco. They have three daughters: Miranda, 14, Georgia, 10, and Eva, 8. He and his family divided their time between Hood River and Oxford, England, as his new business opportunity developed. Brad was actively involved in his children's school lives and activities.
Brad had an active life in addition to his work and family responsibilities. He was as avid runner, having participated in numerous marathons, half marathons and 10K events. In Europe he particularly enjoyed running in historic locations such as Waterloo.
He loved fishing and cycling. He became an accomplished actor, appearing in productions of "The Sound of Music" and "Bus Stop," among others.
Brad is survived by his beloved wife, Dawn Fay; his loving children, Miranda, Georgia and Eva; his parents, Paul and Alexandra Dezurick; his brother and sister-in-law, Jeffrey and Susan, and their children, Meghan, Brian, Sean and Christopher; his sister, Marielle; his grandmother, Themis Christo ("Honey" as she is known to Brad and his family); and a large extended family.
A celebration of life will be held July 19 from 4-8 p.m. at Divots at Indian Creek Golf Course. The family invites all who knew Brad to come and share in the memories.