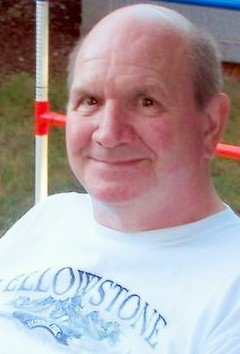 Leon "Dick" Richard Lowe
June 22, 1941 - July 22, 2009
A funeral service will be held for East County resident Leon "Dick" "Bubba" Lowe at 11 a.m. Monday, July 27, at Gresham Memorial Chapel, 257 S.E. Roberts Ave. Private interment will be held at Willamette National Cemetery.
Dick passed away July 22, 2009, in Portland, Ore., at the age of 68.
Leon Richard Lowe was born June 22, 1941, in Hood River, Ore., the son of Verle and Gerral (Owens) Lowe. Dick attended Parkdale Grade School and graduated from Wy'east High School in Odell in 1959. That summer he worked for the Forest Service until December when he entered the Air Force.
On Dec. 13, 1967, Dick was honorably discharged with the rank of staff sergeant.
Dick married Georgia Bennett July 8, 1962, in Parkdale, Ore., and to this union two children were born.
He worked for Reynolds Metals in Troutdale for 26 years as an environmental control specialist. After retiring in 1991 he attended Mt. Hood Community College.
Dick was a member of the Gresham Eagles and a lifetime member of the Gresham Elks Lodge. He liked to play cribbage and shuffleboard, and be on the computer. He enjoyed spending time with his family and friends.
He was preceded in death by his parents, Bud and Gerry Lowe, and brother, Terry Lowe.
Dick is survived by his wife of 47 years, Georgia, of Portland; son, David Lowe, of Tacoma, Wash.; daughter, Debbie Hammond, of Fairview, Ore.; and grandson, Dylan Lowe.
In lieu of flowers, the family suggests contributions can be made to Providence Hospice, 6410 N.E. Halsey Ave., Portland, OR 97213.
Arrangements are under the direction of Gresham Memorial Chapel, 257 S.E. Roberts, Gresham, OR 97080; 503-618-8176.