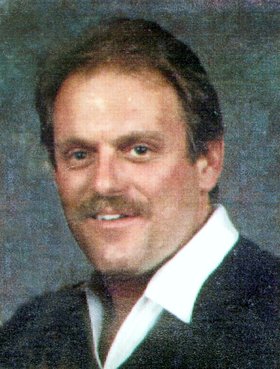 Terry James Vavricka
January 4, 1950 - July 19, 2009
Terry James Vavricka died July 19, 2009, peacefully at his Hood River, Ore., home with family by his side.
Terry was born Jan. 4, 1950, in Watertown, S.D., to Glen James and Virginia Elizabeth (Buss) Vavricka. He moved with his parents to Yakima, Wash., in 1967 where he graduated from Davies High School.
After high school he married Peggy Date and moved to Goldendale, Wash., to work at Martin-Marietta Aluminum Plant. They had two children; Chad and Heather.
Terry had a love for the outdoors; he took up fly fishing in the 1980s and became one of the best. He passed this legacy on to his family. He had a great love for the Kalama, Klickitat and Wind rivers. This is where he enjoyed much time with family and friends.
He was passionate about fly-fishing and taught his children everything he knew. He tied his own flies and taught his kids this, as well. He had a great respect for the river. He said the Klickitat was one of the last untamed rivers.
He will be deeply missed by his daughter, Heather, and her children, Aidan and River, of Hood River, Ore., to whom he was godfather as well as their grandfather.
He is also survived by his parents, Glen and Virginia Vavricka, of Yakima, Wash.; sister, Glenda, and brother-in-law, Bob Hester, of Yakima, Wash.; two brothers, Jeff and his wife, Julie, of Yakima, Wash., and Kim and his wife, Lou, of Longview, Wash.; and numerous nieces, nephews and friends, including his life-long friend, Bernie Huard.
He was preceded in death by his son, Chad, and his longtime companion, Carla Lederman.
Memorial Mass will be held 10 a.m. Monday, July 27, at St. Mary's Catholic Church, 1501 Belmont Ave., Hood River, Ore.
Memorials to assist the family can be made to Anderson's Tribute Center.
Arrangements are under the direction of Anderson's Tribute Center (Funerals, Receptions, Cremations), 1401 Belmont Ave., Hood River, OR 97031; 541-386-1000. Please visit www.andersonstributecenter.com to sign the family guest book.