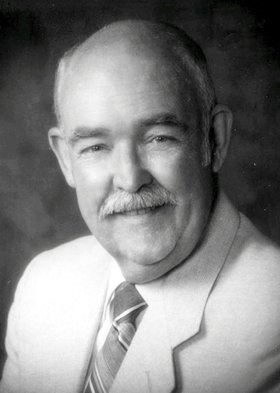 Vernon "Vern" Lockwood
April 18, 1923 - June 5, 2009
Vernon Lockwood was born April 18, 1923, in Bellingham, Wash., and died June 5, 2009, in Woodburn, Ore., of Parkinson's disease. He is survived by his wife of 65 years, Elizabeth; a daughter and son-in-law, Edward and Elizabeth Nimmo, of Portland; and two sons, John Lockwood and Andrew Lockwood, both of Salem. He also has three grandchildren: Katherine Nimmo Rosenbaum (Andy), of San Jose, Calif., Christopher Nimmo (Jennifer), of Providence, R.I., and Cameron Nimmo, of Sao Paulo, Brazil; and three great-grandchildren: Aidan, Alexander and Ava Rosenbaum.
Vern attended Washington State College, where he was a member of Lambda Chi Alpha. He enlisted in the Naval Aviation Cadet program in 1942, from which he was commissioned as a second lieutenant in the United States Marine Corps and earned the designation of Naval Aviator.
He served in the Central Pacific and Okinawa during World War II, flying the F4U Corsair and completing 72 combat missions before returning to Walla Walla, Wash., in 1945. He was awarded the Distinguished Flying Cross. He served again during the Korean War from 1950 for four years, flying and testing Navy helicopters.
Vern's work career included 37 years with Pacific Power & Light, serving in the Walla Walla, Astoria and Hood River districts.
Upon retirement from PP&L in 1983 he obtained a real estate license and pursued a second career for 15 years, ending as a real estate broker. During part of that time he worked as a contract right of way agent for Northwest Natural Gas Company.
Vern was past president of Lions Club in Astoria and past president of Hood River County Chamber of Commerce. He was an active member of Grace Episcopal in Astoria, St. Mark's Episcopal in Hood River and St. Mary's Episcopal Church in Woodburn.
He was also on the Senior Estates board of directors. He was a life member of the Masonic Lodge and Order of Eastern Star.
Memorial services will be held Saturday, June 13, at 11 a.m. at St. Mary's Episcopal Church in Woodburn. Contributions may be made to St. Mary's Episcopal Church or to Parkinson's Center of Oregon, OHSU Foundation, 1121 Salmon St., Suite 200, Portland, OR 97205-2021.