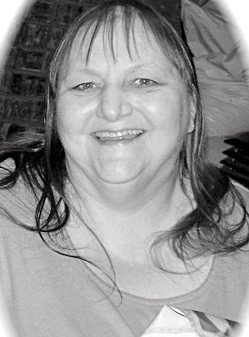 Christine "Chris" Carol Tinker
February 29, 1952 - June 12, 2009
Chris Tinker, a beloved wife, sister, aunt, friend and loved one, passed away unexpectedly June 12, 2009, at Providence Medical Center in Portland, Ore., with her family at her side. She was 57 years young.
Christine Carol Tinker was a lifelong resident of Hood River, Ore. She was born Feb. 29, 1952, at the Hood River Hospital to Everett and Genny (Reinoehl) Lowe. Because she was born on a leap year, she celebrated only 14 birthdays in her lifetime.
In her youth she was very adventurous and liked being outdoors. She spent lots of time playing with her older sister at their grandparents' house and in her teens, she often cared for and watched her two younger brothers. She was very active in 4-H and spent hours knitting and sewing clothes for the annual county fair.
Chris attended schools in Hood River and was a member of the last class to graduate from Wy'east High School in 1970. Shortly after high school she began working as a waitress at the Hood River Restaurant. While working there she was also attending school to become a medical assistant.
Upon graduation, Chris found it difficult to find a job in the medical field unless she moved away from Hood River, something she was unwilling to do. So leaving medical assisting behind, she began working for Jantzen in 1974, pressing clothing.
Chris liked working at Jantzen and made many friends in her 12 years there. In 1986, she left Jantzen and began working in the packing house at Stadelmans. She packed fruit at Stadelmans for 12 years before she decided to move on.
For the next 11 years and up until her death, she worked for Safeway in the deli department. It was there where she greeted and served many customers with her cheerful voice and great smile. She was a familiar and friendly face and will be missed by all who knew her.
Chris met the love of her life, Merle Tinker, in the fall of 1970 through a mutual friend. They married Jan. 5, 1974, in Hood River. She and Merle enjoyed 35 years together and were inseparable.
For a number of years they square-danced with the Wy'east Whirlers and more recently they took pleasure in going to rodeos, classic car shows and traveling together.
Chris had many hobbies and interests. She was an avid collector of teacups and cow trinkets, and an excellent cook, known for her fabulous desserts, "gourmet" popcorn and special bean dip. She was extremely creative and enjoyed sewing, knitting and doing arts and crafts.
Every year, her family, friends and co-workers looked forward to her handmade ornaments and holiday baskets. She also loved the outdoors and liked to go camping and cruising around in her beautiful, blue '57 Chevy.
Her most treasured moments were the times she spent with her family and friends. She loved to play games like Bunco and Pinochle. She was particularly fond of Pinochle, which she learned to play from her parents. Almost any day of the week you could find Chris and members of her family gathered around her dining room table playing Pinochle for hours on end.
Much of the rest of her free time was filled with attending any and every event in her family's lives. She never missed a special occasion and was always available to lend an ear or hand when anyone needed her to.
Although she and Merle never had any children of their own, Chris poured all her love and attention onto her nieces and nephews, and could not have been a better second "mother" to any one of them. Her family and friends meant everything to her.
Chris is survived and will be dearly missed by her husband, Merle; her sister, Diane Kawachi and brother-in-law, Steve; her brothers, Kenny Lowe and his wife, Lela, and Gary Lowe; and nieces and nephews Brandon, LisaAnn and Michelle Kawachi, Alia and Ashley Lowe and Ryan and Mathew Lowe, all of Hood River.
She is also survived by several cousins, aunts and uncles; her brothers-in-law, Earl and his wife, Avis, and Lavon and Larry Tinker; nephews Robbie, Deanie and Ryan Tinker; and niece Lisa Tinker, all of Omak, Wash.
She was preceded in death by her parents and Merle's parents, Joe and Audrey Tinker.
A service to mourn her passing and celebrate her life is planned for 11:30 a.m. Monday, June 22, at Anderson's Tribute Center (Funerals, Receptions, Cremations), 1401 Belmont Ave., Hood River, OR 97031; 541-386-1000. Vault interment will follow at Mt. View Cemetery in Hood River.
Friends are invited to greet with family and watch a special video tribute Sunday evening from 5-7 p.m. at Anderson's.
Please visit www.andersonstributecenter.com to sign the family guest book.