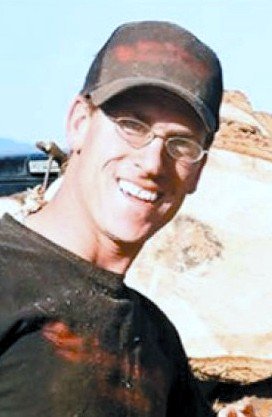 Davin A. Gossett
June 30, 1978 - June 17, 2009
Davin A. Gossett was born in Redmond, Ore., on June 30, 1978. He was the oldest of three children born to Toni Grinsted and George Gossett. He moved to the Gorge as a child and continued residing there until his death June 17, 2009.
Davin graduated from Hood River Valley High School in 1997. He was married to Erin Morris Jan. 3, 2004, and welcomed his son, Franklin "Fox" Gossett, with great happiness Jan. 5, 2007.
Davin is survived by his parents; his wife and son, Erin and Fox Gossett; brother, Andrew Gossett; and sister, Elizabeth Sirmon.
He loved the outdoors, and especially enjoyed fishing for steelhead on the Hood River. He was a carpenter by trade and known for excellent workmanship. He loved his family and looked forward to teaching his son, his trade and love for fishing.
Davin loved the Gorge and enjoyed picking huckleberries, gathering firewood and hiking with his family.
Davin was dearly loved by many friends and family and will be greatly missed. Although he didn't have an abundance, he was always ready to share with those in need: his time, resources and hope for a better future.
A memorial service will be held on Saturday, June 27, at 2 p.m. at the Kingdom Hall, 1619 Tucker Road, Hood River, Ore.