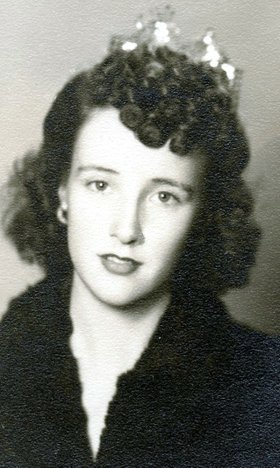 Helen "Muriel" Muriel Braxton
November 5, 1925 - June 22, 2009
Helen Muriel Braxton began life in Monroe, Ore., on Nov. 5, 1925. On June 22, 2009, after 83 years, she began her eternal life with her Lord and Savior leaving Portland, Ore., after battling Parkinson's disease with grace, humor and quiet determination.
The daughter of Harold Robert Moore and Eleanor Francis Church, Muriel married Herman Braxton on Dec. 3, 1962.
Muriel grew up in Hood River, Ore. She enjoyed the outdoors and the beauty of nature. She and Herman moved to McMinnville, Ore., in 1972 and opened Braxton's, a clothing store that they owned for more than two decades.
Muriel's family was her pride and joy. She was the best wife, mother and grandma anyone could ask for. She was loving, patient, creative and encouraging. Her Christian faith and humor inspired us all.
Muriel was preceded in death by her husband, Herman, and her brother Bob. She is survived by her daughter, Brenda Braxton; her son-in-law, Blake Sakamoto; grandchildren Zach and Jaiden; sister, Jane Livingston; and brother, Bill Moore.
Public viewing is Sunday, June 28, from noon to 4 p.m. at Chapel of Macy and Son, 135 N.E. Evans St., McMinnville, OR 97128.
A memorial service will be held Tuesday, June 30, at 11 a.m. at Chapel of Macy and Son with Rev. Jim Peterson officiating.
Private interment will be at Willamette National Cemetery. In lieu of flowers, contributions may be given to Parkinson's Resources of Oregon, 3975 Mercantile Drive, Ste. 154, Lake Oswego, OR 97035.
To leave online condolences, please visit www.oregonlive.com/obits or www.macyandson.com.