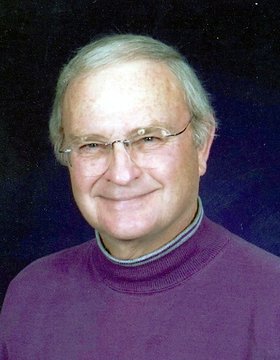 Steven Gilmore Spengler
January 25, 1935 - February 17, 2009
Longtime Hood River resident Steven Gilmore Spengler passed away on Feb. 17, 2009, at the age of 74. Steven spent his last days in the West Linn home of his younger son, surrounded by his wife, children and grandchildren.
Steven is survived by his wife, Wilma, of Hood River, Ore.; son, Christopher Spengler, of Dutch Harbor, Alaska; son, Timothy Spengler, and daughter-in-law, Stacey, of West Linn, Ore.; brothers Carl F. Spengler Jr. (Bud), of Redmond, Wash., and Richard L. Spengler, of Thailand; and sister, Lee Barlow, of Duxbury, Mass.; three grandchildren, Max, Taline, and Addison; and many nieces and nephews.
Steven was born Jan. 25, 1935, in New York City to Carl and Gladys (Gilmore) Spengler. He was raised and educated in Fremont, Ohio, and graduated from St. Joseph Catholic High School. He served in the U.S. Marine Corps from 1954 to 1957, and graduated from Olivet College in Olivet, Mich., in 1961.
In 1963 he married his wife, Wilma, a grade school teacher, in Fairbanks, Alaska. Steven and Wilma were married for 46 years.
Steven went on to earn a Master of Education degree, and also a Specialist in Education degree from the University of Alaska in Fairbanks. While in Alaska, he taught junior high school English for five years and was a school administrator for 15 years.
Steven retired in 1981 and moved to a farm in Hood River, where he was able to enjoy many of his favorite activities, including farming, raising Norwegian Fjord horses, bird watching, camping and hiking. He was also an avid history buff.
Steven also enjoyed watching his sons play football in high school and college, and he enjoyed attending Oregon State University football games with friends and family. After bypass heart surgery in 1998, Steven built close relationships with friends and staff at the Providence Hood River Memorial Hospital Cardiac Conditioning Center.
Steven had very fond memories of his time in Alaska, and asked that his family scatter his ashes on Admiralty Island, near Angoon, Alaska. In the early 1970s, Steven worked with other concerned citizens, natives and environmental groups which were instrumental in later getting recognition for the island's status as a national monument.
A memorial mass will be held at St. Mary's Catholic Church, 1501 Belmont Ave., Hood River, Ore., on Saturday, March 7, at 2 p.m. Please join Steven's family at a coffee reception following the service.
The family asks that remembrances be sent to any of the charities that honor Steven's memory and represent his interests, including the National Audubon Society, the American Heart Association, or the Providence Hood River Memorial Hospital Foundation in care of Anderson's Tribute Center (Funerals, Receptions, Cremations), 1401 Belmont Ave., Hood River, OR 97031; 541-386-1000. Please visit www.andersonstributecenter.com to sign the family guest book.