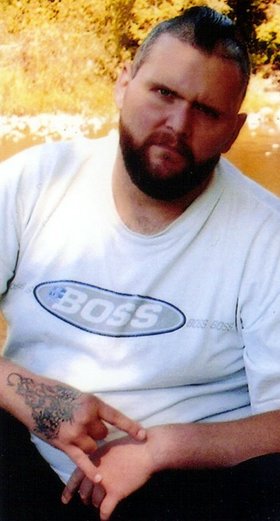 Allen "Bear" Keith Fleming
December 28, 1977 - March 19, 2009
Allen Keith "Bear" Fleming was born in The Dalles, Ore., Dec. 28, 1977, and passed away March 19, 2009.
He resided with the love of his life, Crystal Gibson, and daughter, Lillian. He is also survived by his father, Brian Fleming, Shelly Pomeroy and Luke; his mother, Marie Machuca; his sister, Nikki Fleming, Flora and family; his brother, Tony Goble and family; stepsisters Shara Swanson and family, Jaimie Shockley and family, Becky Shockley and son, and their mother, Tami; his uncles, Scott, John and Roy; and his aunts, Dee, Mary and Tina.
He also had numerous cousins, nieces and nephews; also a very special woman from Oregon Science and Health University Heart Transplant Center, social worker Kathrine Sause.
Allen, aka "Bear," had many friends and loved to spend time with any and all who touched his life. He will be greatly missed by all whom his life touched. Allen also loved to draw.
A memorial service will be held at the Camas Assembly of God church, 500 S.E. Everett Road, Camas, Wash., on Saturday, March 28, at 2 p.m. A potluck will follow, with the location to be posted at the service.
Allen's cousin, Chris, and his wife, Margie Fleming, set up an account and donations can be made at any US Bank in Allen's name.