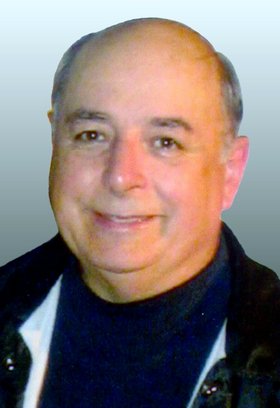 George Thomas Hollenberry
March 10, 1945 - April 25, 2009
George Thomas Hollenberry was born to Maria Isabelle (Varas) and George Henry Hollenberry in Cochabamba, Bolivia, on March 10, 1945. He passed away at his home in Carson, Wash., April 25, 2009, at the age of 64.
George lived in Bolivia until the age of 3. He then moved to Tocopilla, Chile. At the age of 14, on Sept. 13, 1959, he entered the United States through Savannah, Ga. He and his family boarded a bus and moved to Carson.
On June 14, 1963, George married Mary Patricia Maus in Carson. He graduated from Stevenson High School through the Adult Completion Program in 1970. He was a hard worker who worked in different capacities for many companies throughout his life, including Stevenson Co-Ply, Broughton Lumber Company, Union 76 Oil, Hegewald Logging, Marathon LeTourneau and Your Rental and Party Center, just to name a few. He had also been self-employed as Carson Mobile Service and H&H Heavy Equipment Service.
He served for several years as the pastor of Little Church in the Valley in Stabler. In his younger years, George enjoyed scuba diving and boating. His love of boating continued as he got older. In 1980 he and the whole family moved onto a boat and traveled to Alaska for several months.
He liked photography, singing and reading. He especially loved Bible study and teaching. Family was very important to George and he loved spending time with his grandchildren and helping them and others with various projects.
George Hollenberry is survived by his wife, Mary, of Carson; sons Jeff of Springfield, Ore., Vincent of Stevenson, Wash., Nathan of Vancouver, Wash., Tony of Carson, Jay of Vancouver and Michael of Carson; brother, Sam Hollenberry, of Carson; sister, Rossetta Drury, of Carson; 11 grandchildren and many nieces and nephews. He was preceded in death by a brother and a sister.
A funeral service was held Friday at the Carson Church of the Nazarene in Carson with interment at Wind River Memorial Cemetery. Memorial contributions may be made to a memorial fund at First Independent Bank. Gardner Funeral Home handled arrangements.