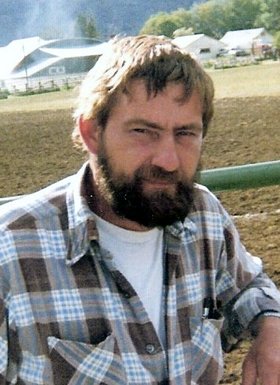 Larry Thomas Schrier
December 27, 1950 - April 29, 2009
Larry Thomas Schrier, 58, of Dayville, Ore., passed away April 29, 2009, at his home. A private service will be held at a later date.
Larry was born Dec. 27, 1950, in Tillamook, Ore., to Lloyd W. and Frances (Sphere) Schrier. He graduated from Hood River High School. After high school, he joined the U.S. Army as a helicopter mechanic and door gunner. He served both in Alabama and Germany. After his service, he returned to Hood River, working as a timber faller and maintenance at the Port of Hood River.
In the early 1980s, he moved to Dayville, continuing to work in the logging industry as a timber faller. After the environmental tree huggers shut down logging, Larry worked for the forest service, U.S. park service, and as a firefighter for BLM.
Larry left behind many friends. He was always on call to help everyone, no matter what the problem; the word "no" was never in his vocabulary. His motto: "If it's broke, I'll fix it."
Larry enjoyed hunting and shooting with his friends and family. He especially enjoyed fishing the Columbia River for sturgeon. He was a gun enthusiast, spending many hours perfecting his shooting and reloading skills. His friends can attest that most of the money won at target shoots went to Larry. He was also a member of the American Legion.
Larry was preceded in death by his parents, and his sister, Hazel Pickens. He is survived by his brother Lee Schrier, and sister-in-law, Sue, of Dayville, brother Frank Schrier and sister-in-law, Patty, of Vernonia, Ore., and brother Don Schrier and sister-in-law, Julie, of Las Cruces, N.M.
Memorial contributions can be made to Blue Mountain Hospice through Driskill Memorial Chapel, 241 S. Canyon Blvd., John Day, OR 97845.