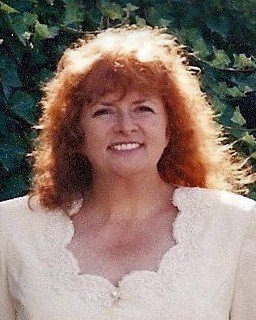 Carolyn "Carol" Sue Hudson
December 15, 1946 - May 2, 2009
Carolyn Sue (Hursh) Hudson, 62, passed away in her home outside The Dalles, Ore., on May 2, 2009, from complications of ALS (Lou Gehrig's disease). She was born Dec. 15, 1946, in Marshall, Ark., to John Howard and Sylvia Mae (Stills) Hursh.
Carol was a "miracle baby." Due to her mother's rare, undiagnosed and at the time untreatable immune disorder, she arrived six weeks early and was the only one of several siblings to survive more than a few days after birth.
She moved with her parents to Washington state while still an infant, and the family later settled in Southern California. Her exuberant personality emerged at an early age, and led to her choice while in the third grade to represent her grammar school on the "Art Linkletter's House Party" TV show.
She met her future husband, soul mate, best friend and dance partner, Steve Hudson, in junior high. They were married July 30, 1966, in Buena Park, Calif. They had two daughters, Robin (Aubrecht), Zurich Switzerland, in 1970, and Tricia (Weber), Oregon City, in 1973. The family moved to The Dalles in 1978 where she helped her husband establish a State Farm insurance agency. She managed Steve and the agency until becoming disabled in 2005.
Carol loved and was loved by many people, and her interests were intense and far-ranging. They included her three grandchildren (Cale Darnielle, Mackenzie Darnielle, and Dixie Weber), her two Labs, gardening, painting, hats, camping, dirt bike riding, dancing and helping others learn to dance, and driving, detailing and showing her cherry-red Studebaker convertible.
She was a member of Calvary Baptist Church, the Trail Dusters motorcycle club, Mid-Columbia Car Club, the Studebaker Drivers Club, "Country Club" dance and the Red Hat Society. She had a large collection of hats, and enjoyed matching her hat with her mood.
Along with her husband, she helped many, many people discover the fun of country dancing, and several marriages resulted from matches made in their classes. She specialized in getting shy "two-left-feet" beginners out on the floor, and when she could no longer dance herself, she still came out to help and encourage others.
After her ALS diagnosis in 2005, she became an inspiration to many, and her remarkable courage and positive attitude in dealing with the disease was the focus of feature articles in The Dalles Chronicle and The Oregonian.
Contributions in her memory are suggested to the ALS Association of Oregon and Southwest Washington. A celebration of her life and sharing of memories will take place at Calvary Baptist Church, 3350 Columbia View Drive, The Dalles, on Saturday, May 16, at 2 p.m., with a reception following at the church.
Arrangements are under the direction of Spencer, Libby and Powell Funeral Home, 1100 Kelly Ave., The Dalles; 541-296-3234.