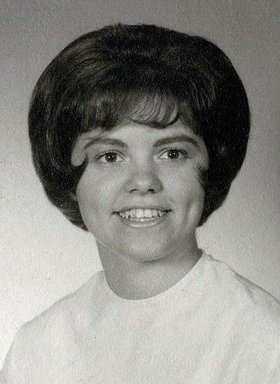 Heather Saine
October 8, 1944 - May 2, 2009
Heather Saine's quilting loom was the centerpiece of our family's living room, where she spent hours carefully crafting quilts. Over time, Heather's quilts began to tell the story of her life by displaying her beautiful spirit, her love of family and home, and her passion for the pioneer era.
Mom made her first quilt for her parents in 1978; a log cabin of contrasting bold blue and brown fabrics. For the next 30 years she would make quilts for us kids (being a mom was what she loved best), family and friends.
She pushed herself to learn something new with each quilt and always involved us in her quilting projects. While each quilt has a unique story, they are all heirlooms pieced together with her love, sense of humor, enjoyment of the art form and our memories of her beautifully dimpled smile.
Mom, along with our dad, Todd, built our family business, the Mt. Hood Christmas Tree Farm, and managed a quilt shop to put us through college and pay for family vacations. She also became famous for her vegetable and flower gardens, always sharing her bountiful harvests with friends and family. Mom also shared her love of the pioneer era in her work at the Columbia Gorge Discovery Center.
Before she was our mom, Heather was born in Winnipeg, Canada, on Oct. 8, 1944, and raised in Long Beach, Calif. There she received her degree in home economics at California State University, Long Beach. She married Todd Saine in 1968 and we children, Tanya and Tad, were born in the early 1970s.
Our family moved to Hood River Valley, Ore., in the late 1970s where we stayed for more than 20 years. Mom started a new life in Tacoma, Wash., as a widow in the late 1990s, and continued to quilt and push herself artistically until she passed away on May 2, 2009, after bravely battling cancer.
A quilt show to honor our mom's life will be held at Fort Nisqually in Point Defiance Park on Tuesday, May 12, at 4 p.m.
Heather Saine is fondly loved and remembered by her brother, Daniel West, and his wife, Deborah; her daughter, Tanya Andrews, and son-in-law, Keith Andrews; her son, Tad Saine, and his domestic partner, Burt Clothier; the West family; and the Saine family.
We would like to thank Dr. Paul Inouye, Dr. Frank Senecal, Dr. William Holderman and the staff of Franciscan Hospice House for their compassionate care and for giving us one more year of love, laughter and wonderful memories.
Gifts in Heather's memory may be made to Franciscan Hospice House.