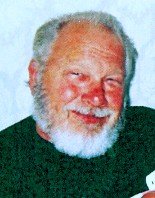 Jeffrey Earl Royer
August 16, 1947 - unknown
Jeffrey Earl Royer was born in Lancaster, Penn., on Aug. 16, 1947, to Earl S. and Mildred (Rheem) Royer. He grew up in Lancaster and moved to southern California in 1960 where he attended Huntington Park High School in Los Angeles County.
Jeffrey served in the U.S. Army from Nov. 1, 1968, to June 7, 1971, as a Hercules electrical mechanic E-5.
In 1970 he moved to Oregon. Jeffrey loved hunting, camping, fishing and spending time with his family. He worked for more than 20 years at Bonneville Lock and Dam, first as a laborer, maintenance helper, automotive mechanic and finally as a power plant mechanic since March 16, 1997.
He is survived by his wife, Annette Royer; sons Matthew and Hunter Royer; daughter Kerne Abby; brother Scott Royer and sister-in-law Teresa; and brother-in-law Roy Brush.
A memorial service will be held at 3 p.m. Thursday, Nov. 12, at U.S. Army Corps of Engineers, Bonneville Lock and Dam Project Office Auditorium.
Gardner Funeral Home is handling arrangements.