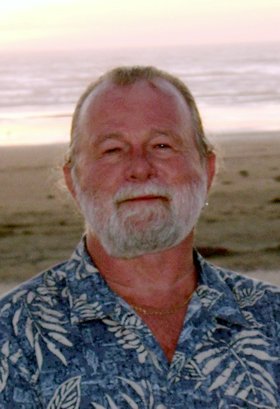 James "Jim" Wallace Baldwin II
unknown - November 17, 2009
James Wallace Baldwin II, 60, of The Dalles, Ore., died Nov. 17, 2009, at Oregon Health and Science University in Portland, Ore. He was born in Los Angeles, Calif., to Jim and Carol Baldwin.
Jim grew up in southern California. As a child he spent most of his days playing at the beach. As a young adult he married the love of his life, Teresa, and together they had their only child, Gina.
In 1977 the family made the move to Oregon where Jim spent many years working in the aluminum industry in The Dalles. He was an avid landscaper and skillful carpenter.
Jim had a great love and adoration for his pet dogs, Ruffles, Lacey and Ebony. When he had the opportunity he loved to spend time hiking in the mountains or walking along the beaches on the Oregon coast.
Jim had a big heart of compassion and was always lending a helping hand to his neighbors and friends in need. He was well-known for his witty humor and charm and could always make you laugh.
Jim will be greatly missed by his family and friends. We Love you!
Survivors include his former wife, Teresa Baldwin, of Hood River, Ore.; daughter and son-in-law, Gina and Todd Coate, of White Salmon, Wash.; grandson, Nicholas Baldwin, of Redmond, Wash.; granddaughter, Hillary Coate, of White Salmon; sister and brother-in-law, Karen and Joe Marton, of Michigan; and sister Janine Baldwin, of Cottage Grove, Ore.
He was preceded in death by his parents, Carol and Jim Baldwin I; and pets: Ruffles, Lacey and Ebony.
A Celebration of Life will be held on Saturday, Nov. 28, from 2-4 p.m. at the home of his daughter, 1015 Schoolview Place, White Salmon.
For more information or directions e-mail: togico@embarqmail.com.