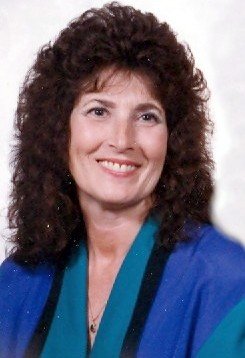 Anne Frances Goe
June 9, 1946 - September 29, 2009
Anne Frances Goe passed away at her Mount Hood, Ore., home on Tuesday, Sept. 29, 2009, after a lengthy illness. Her loving husband, Gary, and son Colby were at her side.
Anne brought to this challenging period in her life the same gracious and positive spirit that characterized the whole of her life. She continued to exercise her special gift of enjoying and supporting, family and friends to the end.
Anne was born in Ilford, Essex, England, on June 9, 1946, to Ronald and Rachel Bridgeman. In 1957, her family immigrated to Santa Barbara, Calif. She graduated from Santa Barbara High School in 1964.
She worked at the Southern California Edison Company as an executive assistant. After many years, she moved up to Hood River, Ore., where she worked for the Hood River County District Attorney's office as a legal secretary for 13 years.
Because of her love of animals she then worked as a vet tech for Tucker Road Animal Hospital and later All Animal Care Clinic until cancer forced her to retire in 2003.
Anne was preceded in death by her father, Ronald Bridgeman. She is survived by her beloved husband of 26 years, Gary, and her son, Colby, at their home in Mount Hood; mother, Rachel, and brother, Alan; niece, Denise Villarete, and her husband, David; and nephews Kaden and Tanner.
Memorials are suggested in Anne's name to Hospice of the Gorge and sent in care of Anderson's Tribute Center.
An open house to honor Anne's life is planned from 1-4 p.m. Saturday, Oct. 17, at the Mt. Hood Winery, 2882 Van Horn Drive, Hood River.
Arrangements are under the direction of Anderson's Tribute Center (Funerals, Receptions, Cremations), 1401 Belmont Ave., Hood River, OR 97031; 541-386-1000. Please visit www.andersonstributecenter.com to sign the family guest book.