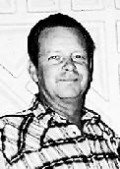 Jerry Powell
June 2, 1952 - unknown
Jerry Powell, of Scottsdale, Ariz., passed away unexpectedly in Jerome, Idaho, at the age of 57, while returning home from an extended stay in Hood River, Ore. He was born June 2, 1952, in Ryderwood, Wash., to Cleve and Penny Powell.
During his life's journey he attended schools in Los Angeles and Ventura, Calif. In 1970 he joined the U.S. Army where he was stationed in Stuttgart, Germany.
After his discharge, he lived in Hood River, Ore. He worked for Diamond Fruit Growers in the maintenance department, and was also a part-time bartender. He moved to Portland and worked for and managed A&B Towing Co.
In 1986 he moved to Phoenix, Ariz., with his dream to have his own business. He graduated from RSI and began his business, Superior Service, AC & Heating Repair. He volunteered his time and expertise with the Foundation for Senior Living and was awarded volunteer of the year in 1993.
In 1993 he met and later married Cindy La Sota. Later in life he changed careers and was a driver at United Metro and Alan Harris Trucking Co. During this part of his journey, he touched many lives and made many friends.
He enjoyed early mornings at the coffee shop where he was a regular for 20 years. Fishing and camping was something he never got enough of.
Jerry is survived and deeply missed by his wife of 12 years, Cindy, of Scottsdale; his daughters Melissa Nelms and Jennifer Powell; his stepson, Ian Ziemba; sister and brother-in-law Tink and Lloyd Phillips, of Hood River; and brother Chuck Powell, of Portland, Ore. He leaves three grandchildren and numerous nieces and nephews.
He was preceded in death by his parents, brother and most recently, his mother, Penny, on Sept. 13, 2009.
A celebration of life will be held at Messinger Mortuary, 7601 E. Indian School Road, Scottsdale, on Sunday, Oct. 25, at 11 a.m. with a reception to follow. In lieu of flowers, memorial contributions may be made to the Arizona Humane Society in Jerry's memory.