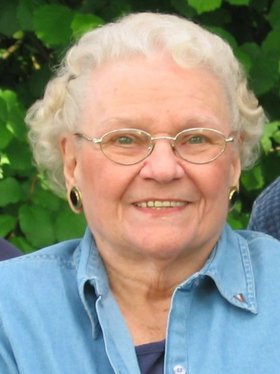 Margaret Taylor Dameier
March 2, 1921 - October 29, 2009
Margaret Taylor Finch Dameier, 88, was born on March 2, 1921, in Jonesboro, Ark., to the late Dr. C.B. Finch Sr. and Mertie Taylor Finch, and died on Oct. 29, 2009, at her home in Hood River, Ore.
Margaret grew up in Jonesboro and was a member of the First Baptist Church. She graduated from Arkansas State University in 1940 and began her 52-year career as a teacher in Manila Ark.
Her love of teaching took her to Colorado College of Education where she received additional training in her chosen profession and became a reading specialist. She had a gift for inspiring students and took great pride in their achievements.
Following her classroom career, she returned to Jonesboro and was a reading tutor for 16 years. Before moving to Hood River, Ore., in 2002 to live near her daughter, she was honored as a Golden Circle member, designating 50 years of membership with Beta Sigma Phi International Sorority by the Laureate Iota chapter of Jonesboro.
Margaret had a lifelong love for learning and read many publications each week to keep informed on current affairs and world news. She enjoyed watching educational, cultural, news and sports programs on television and had childhood friends that she kept in regular contact with throughout her life.
While living in her home in Hood River, she was lovingly cared for by her daughter, Margo, and late son-in-law, Marty, while receiving frequent visits and additional pampering from her son, Duane. She was never without her favorite sweet treats of coconut with dark chocolate candy and strawberry ice cream.
On June 29, 1952, she married Elvin Adolph Dameier, of Lena, Ill., in Little Rock, Ark. This double wedding was celebrated with her twin sister, Elizabeth Reed Finch Dameier, and her groom's twin brother, Melvin Oliver Dameier. All of them preceded her in death.
She is also preceded in death by her brother, C.B. Finch Jr., of Jonesboro, and son-in-law, Marty Cohen, of Hood River.
Survivors include her daughter, Margo Dameier, of Hood River; son Duane Dameier, of Madison, Wis.; niece Beth Dameier, of Morgantown, W.V.; and nephew Gene Dameier, of Rockford, Ill.
An open house to honor her life will be held on Sunday, Nov. 1, from 2-5 p.m. at the family home in Hood River. In lieu of flowers, her children suggest a donation to the SMART program of Hood River, or the Literacy League of Craighead and Poinsett counties, P.O. Box 9251, Jonesboro, AR 72403.