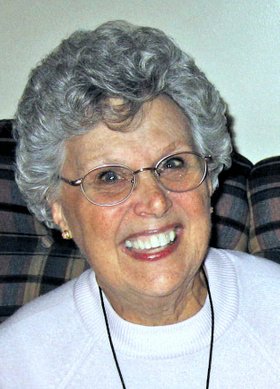 Jo Evelyn Culp
unknown - September 6, 2009
Jo Evelyn Conley Culp, wife of Loren Allen Culp, died of complications following many years of battling auto-immune hepatitis on Sunday, Sept. 6, 2009, at age 79.
Jo moved to Hood River from Muskogee, Okla., in 1947 where she married Loren in 1952. They later moved to Seattle, Wash., and eventually settled in Portland, Ore.
Jo expired peacefully at home with her two children, Gary Culp and Christie Gaye, by her side. She is also survived by her husband, Loren, five grandchildren residing in Portland and Tulsa, Okla., and two great-grandchildren.
Jo will be interred at Willamette National Cemetery in Portland. In lieu of flowers, the family is suggesting gifts be sent to Alzheimer's Association.