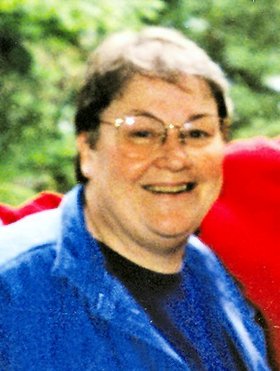 Sarilee Sue Meyle
unknown - July 19, 2009
Sarilee Sue Meyle, of Hood River, died July 19, 2009, in Aiken, S.C., at the age of 69.
A memorial service will be conducted at 2 p.m. Wednesday, Sept. 16, at Asbury United Methodist Church in Hood River, Ore.
Sarilee was born in Atchison, Kansas, to Wilmer and Genevieve Meyle, of Hood River. Her family first lived at the Mid-Columbia Experiment Station, sharing many mischievous and fun adventures with the families who lived there. Her family then moved to a small ranch called "The Meyle Family Fruit Ranch," and helped with raising and selling various fruits and berries.
Throughout her childhood she was heavily involved in a variety of activities including 4-H projects, band, church, sports, school and camp outings. She loved getting children together to sing around a campfire while she played her ukulele.
Sarilee graduated from Oregon State University in recreation education and worked for 31 years at the Donald E. Long Juvenile Home in Portland. She blended her creativity in fun activities while supervising very troubled and sometimes violent children.
She approached every child as a gift from God, and was committed to impacting their lives for the better.
When her health declined in 2004, she lived part-time in South Carolina to be near her sister.
She is survived by her brother, Sam, and his wife, Carole, of Worley, Idaho; sister Zoe Meldrum and brother-in-law Dave, of Aiken, S.C.; nephews Shawn Meyle, of Hood River, David Meldrum and his wife, Kari, and sons, David and John, of South Carolina, John Meldrum and his wife, April, and children Parker and Lydia, of Tennessee, and Chad Meldrum and his wife, Kadi, of South Carolina; and niece, Kristina Meyle, of Colorado.
She was preceded in death by her mother and father, Wilmer and Genevieve Meyle, and brother, John Meyle.
Memorials may be directed to Asbury United Methodist Church.