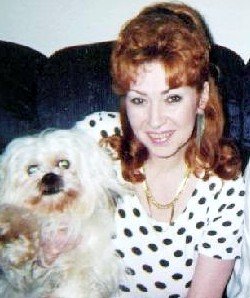 Hannelore "Diana" Maria Schiebel
December 9, 1947 - March 26, 2010
Hannelore Maria "Diana" Schiebel, a resident of Hood River, Ore., passed away on March 26, 2010, at the age of 62. She was born Dec. 9, 1947, in Duesseldorf, Germany, graduated from high school at age 17, then lived in Wiesbaden, Germany, for many years. She traveled around Europe and the United States.
She met her husband, Al, in New York City, while awaiting a flight to Germany in 1993. The two were married in September of the same year. She had a passion for cooking and baking — many of Hood River's residents were familiar with her Schwarzwald Kirschkuchen (or better known as Black Forest Cherry Cake). She was also quite the dancer.
She leaves behind her husband of 17 years, Al; her sister, Marguerete; two nieces; one brother-in-law; and many friends too numerous to count. She also leaves behind her pets: a Lhasa Apso and four stray cats whom she's adopted over the years.
Services will be held at Anderson's Tribute Center on Saturday, April 3, at 11 a.m. with an informal reception to follow at 1301 Steaks and Spirits.
Please visit www.ander­sonstributecenter.com to leave a note of condolence for family.
She is irreplaceable.