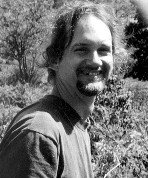 James "Jim" Leslie Ritchey
June 27, 1959 - October 16, 2009
James "Jim" Leslie Ritchey passed away in Ocean View, Hawaii, Oct. 16, 2009. He was born in Hood River, Ore., June 27, 1959.
Brother, Friend, Uncle, Cousin:
Dear One,
Thank you for sharing yourself and for making the moments memorable. We're sorry you had to go so soon, but know you're at home in the peace where you belong.
You are our Heart of Gold.
Jim was preceded in death by his parents, Leslie and Leona Ritchey, who lived in Parkdale, Ore.; and a nephew, Ian Stark.
He is survived by sisters Connie Ritchey, of Volcano, Hawaii, and Jean (and Paul) Stark, of Sisters, Ore.; nephews Justin Swope, of Terrebonne, Ore., Jonathan, Jim and Jaxon Stark, of Sisters, Ore.; brother Brian Ritchey, of Des Moines, Iowa; uncle Rodney Rogers, of West Des Moines, Iowa; cousins Bob Rodgers, of West Des Moines, Iowa, Bill Rodgers, of Muncie, Ind., Dorothy and Marvin Routh, of Lenox, Iowa, and Gayle and Dennie Herring, of Bedford, Iowa; and numerous other friends.
We love and miss you, Jim!