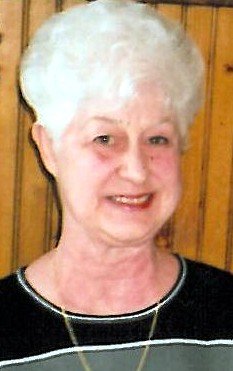 Wilma Irene Williams
July 4, 1942 - April 12, 2010
Portland, Ore., resident Wilma Irene Wetherell Williams, 67, passed away on April 12, 2010. A graveside service will be held at 1 p.m. Saturday, May 15, at Idlewilde Cemetery in Hood River.
Wilma was born July 4, 1942, in Hood River, Ore., to William and Leona (Chandler) Wetherell. Growing up, she was a member of Job's Daughters International, a Masonic-sponsored youth organization. In 1959, she was elected Honored Queen of her chapter.
On July 22, 1960, Wilma married Jim Williams in Parkdale, Ore. This year would have marked their 50th wedding anniversary.
For their honeymoon, Wilma and Jim traveled through Oregon, California and Mexico. They toured Crater Lake, the Oregon Caves and the Redwood Forest's Trees of Mystery, among many other destinations. Their honeymoon was a foreshadowing of many fun and memorable trips they would take throughout the years.
In addition to being a dedicated wife and mother, Wilma worked various secretarial and clerical jobs. She and Jim lived in different cities in Oregon and California, eventually settling in Portland in 1990.
Wilma was always involved in church activities. She was a member of Missionary Baptist Church and continued to congregate for Bible study even after the church closed, hosting these gatherings in her home.
Wilma enjoyed cross-stitching and working in her yard. She loved to go places, visit friends and relatives and spend time with her grandkids.
Wilma is survived by her husband, Jim, of Portland; son Bruce and his wife, Tori, of Portland, and son Brian and his wife, Dede, of Klamath Falls, Ore.; seven grandchildren and four great-grandchildren.
In lieu of flowers, donations may be sent to Gresham Missionary Baptist Church.
Please visit www.batemancarrollfunerals.com to sign her guestbook.
Arrangements under the direction of Bateman Carroll Funeral Home.