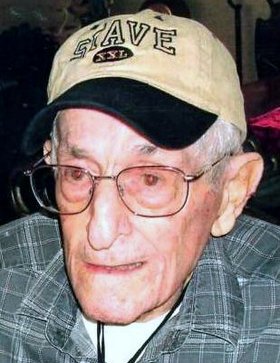 Roy Kenneth Stave
March 3, 1914 - August 8, 2010
Roy Kenneth Stave was born March 3, 1914, in Los Angeles, Calif., and passed away Aug. 8, 2010, at Harmony Guest Home in Hillsboro, Ore.
He was adopted as a baby by Fred and Marion Stave and he grew up in the LA area. He was a teacher in California before moving to Oregon and teaching in the Hood River Valley.
Roy taught at Wy'east High School from 1951 until 1955, and at Hood River High School from 1955 through 1962, where he taught English and journalism, was advisor of the GUIDE, school newspaper, and directed the school plays.
He was very active in community theater and in the Elks Lodge, where he was Grand Exalted Ruler from 1961-62. He is remembered for his enthusiasm, quick wit, and great sense of humor.
On Feb. 7, 1958, he married MarJean Boyd Matthews. They moved to Portland and vicinity where Roy taught at Jefferson High School and PCC where he retired in 1978.
He enjoyed anything connected to drama and dancing.
Survivors include his wife, MarJean Stave, of Hillsboro; daughters Linda Hylton of Delano, Calif., Marian Stave, of Lompoc, Calif., Kay Wallace, of Hillsboro, and Patricia Hanson, of Portland; 10 grandchildren; 17 great-grandchildren; and several great-great-grandchildren.
Arrangements, cremation and interment are all under the care and direction of Skyline Memorial Gardens & Funeral Home in Portland, Ore.
It was his decision to not have funeral service. He will be missed.