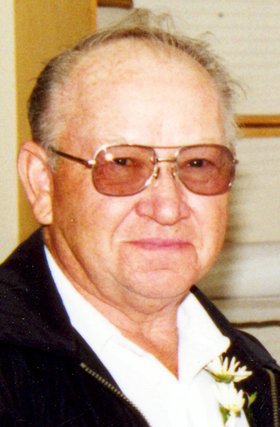 Billie Edgar Durham
June 2, 1936 - November 19, 2010
Billie Edgar Durham, 74, passed away Nov. 19, 2010, at his home on Fir Mountain Road in Hood River, Ore. He was born June 2, 1936, in Duran, N.M., to Francis Edgar and Eva Zelda (Lee) Durham.
He is survived by his wife of 55 years, Martha L. Durham; his three children, Tommy Durham, Cheryl Durham and David Durham, all of Hood River; four grandchildren and eight great-grandchildren; and brother Francis "Ray" Durham, of Gresham, Ore.
Billie was a builder all of his adult life and left many monuments to his ability, but we believe his greatest monument was his legacy of faith and hope founded on God, and lived every day of his life. And all of us who knew him will benefit from it all of our lives.
For all who would like to remember him with us we will have a memorial service for Billie at the Church of Christ building, 1512 Tucker Road in Hood River, Dec. 4 at 11 a.m. with a potluck afterward at the same location.