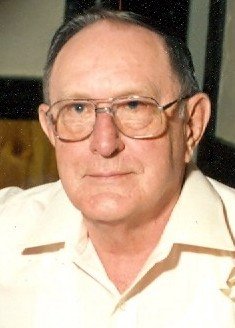 Nicholas "Nick" Whitaker
September 11, 1921 - December 1, 2010
Nicholas Whitaker, 89, a longtime resident of Hood River Valley, passed away Dec. 1, 2010, at Ashley Manor. He was born Sept. 11, 1921.
Nicholas, or Nick as he was more affectionately known, was born in Hazard, Ky., to Wes and Eunice (Sheppard) Whitaker. He was one of eight children and is survived by two sisters, Martha and Viola.
Nick was married to Candous Deaton in 1943 and together they raised six children. Nick, Candous and family moved to Oregon in 1958. Working as a carpenter/welder, Nick spent the rest of his working career on major projects in Oregon and Washington.
During retirement Nick and Candous owned and operated an assisted living facility. Together they provided valuable services to families who couldn't otherwise provide for their family members.
This service continued until Candous was diagnosed with Alzheimer's disease. Terminating the assisted living facility and dedicating his full attention to Candous, Nick demonstrated great courage, selflessly providing care for her until she passed away in May 2000.
Nick's true love was hunting and fishing. The skills learned as a boy — hunting, fishing, and trapping in mountains of Kentucky — paid dividends for the rest of his life. Of all the photographs of Nick the vast majority are those of him with game — his love of the sport shining through those photographs.
Nick is survived by his children, Irene Cunningham, Kenneth Whitaker, Richard Whitaker, Carolyn Richards, Patricia Mooney and Nicholas V. Whitaker, in addition to 14 grandchildren, 23 great-grandchildren and one great-great-grandchild.
Nick was preceded in death by his parents, four brothers and one sister, a son-in-law, his wife, Candous, and a daughter-in-law.
A service to honor Nick was held at Anderson's Tribute Center on Monday, Dec. 6, 2010. Vault interment followed at the Pine Grove Butte Cemetery. Pastor Cody Singleton of Hood River Church of Christ officiated.
Arrangements are under the direction of Anderson's Tribute Center (Funerals, Receptions, Cremations), 1401 Belmont Ave., Hood River, OR 97031; 541-386-1000. Please visit www.andersonstributecenter.com to leave a note of condolence for family.
Surely Jesus loves fishermen for He chose them for His own,
To be with Him and learn from Him and someday share His home.
It must have been their trust in God and patience He found rare,
That keeps them very near His heart and ever in His care.
— Anne Kujawa