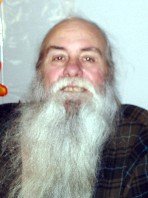 Steven Earl Collins
June 3, 1953 - December 16, 2010
Steven Earl Collins, 57, died very peacefully on Dec. 16, 2010, with his longtime companion, Cydney, at his side after a very short illness. He was born June 3, 1953, to Beverly and Lawrence Collins in Whittier, Calif., where he spent most of his life.
Steven was a bit of a character and was recognized by his ZZ Top white beard.
He married his high school sweetheart and they had one child, Jennifer, in 1971.
Most of his life he was a truck driver and when he moved to Hood River in 1997 he went to work for Hood River Taxi and stayed on until his illness set in.
He was a kind man who went out of his way to be gentle and kind to the many people he met. One of his usual riders said he had the best 2-minute stories in the world!
He is survived by his daughter, Jennifer, and Matt Ramstetter, of Bullhead City Ariz.; his father, Lawrence, and Anna Collins, of Carson, Calif.; his brother, Mike, and Barbara Collins, of Anaheim, Calif.; one grandchild, Elise; and the love of his life, Cydney Linden.
Steven was preceded in death by his mother, Beverly, and his brother Larry and his wife Darolynn. He will be dearly missed by his many friends and family.
There will be no memorial service per his request and in lieu of flowers contributions to the wonderful angels at Heart of Hospice would be appreciated.