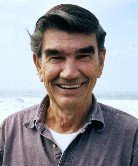 Jerry Allen Dyksterhuis
July 5, 1936 - December 16, 2010
Jerry Allen Dyksterhuis, 74, of Springfield, Ore., died Thursday, Dec. 16, 2010, in Springfield.
Jerry was born July 5, 1936, in Albany, Ore. He graduated from Cottage Grove High School in 1954. On Dec. 20, 1961, he married Deanna Schendel.
Jerry was honest; a handshake was his word of honor. He had few rules and a strong work ethic. He maintained his sense of humor until the end.
He will be remembered as a loyal friend, a good listener and a generous, patriotic supporter of liberty. Jerry was a self made man. He will be missed.
Jerry is survived by his wife, Deanna, married 49 years; daughter and son-in-law Kay Dee and Erik Cole; and son, Scott E. Dyksterhuis. He also has a sister, Betty Akiyama, in Hood River, and numerous nieces and nephews.
He was preceded in death by his parents; brother, Eugene Dyksterhuis; sister Pauline Sesar and sister-in-law Wanda Schendel.
Donations in Jerry's memory can be sent to Alzheimer's Network of Oregon and Freedom Seminars, sent in care of Fisher Funeral Home, 306 Washington St. S.W., Albany, OR 97321.
A memorial service will be held Dec. 29 at Fisher Funeral Home in Albany at 11 a.m.
Fisher Funeral Home is handling arrangements. (www.fisherfuneralhome.com).