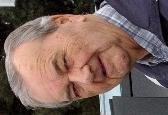 Charles "Bud" Andrew Collins
February 26, 1922 - February 4, 2010
Charles Andrew "Bud" Collins, 87, passed away Feb. 4, 2010. He leaves behind his wife, Connie Collins.
Bud was born Feb. 26, 1922, in Hood River, Ore., to Claude and Marion Dakin Collins. He graduated from Hood River High School in 1941 and entered the Coast Guard during World War II, serving from 1942 to 1946. He returned to Hood River and married Catherine Perkins in 1948.
He worked for Standard Oil Company in Hood River and Heppner, Ore. In 1980 he purchased the Standard Oil dealership in Hood River which operates today as Carson Oil Company. Even in retirement, Bud continued to bring the mail to the office every day.
Bud was a member of the American Legion Club, working tirelessly on the Walk of Honor at Idlewilde Cemetery to honor war veterans. He was a volunteer firefighter and a longtime member of the Elks Club. After retirement he found time to volunteer at the Hood River Museum and deliver Meals on Wheels until shortly before his death.
He enjoyed watching his grandchildren in various sports and was particularly proud of Collins Field, a project spearheaded by his father, Claude "Sarge" Collins.
Bud's parents and his sister, Betty Collins Wilkinson, preceded him in death.
He is survived by his daughter Susan Stebner, of Tigard, daughter Leslie Hidle and son-in-law Gary, of Hood River, and Carol Pajala and son-in-law Kai, of Battle Ground, Wash. Also surviving him are grandchildren Sara Stebner, Erik, Anna and Kari Hidle, as well as the many nieces and nephews who will greatly miss their Uncle Bud, and stepsons Jamie and Jason Stencil.
A memorial service for Bud will be held Friday, Feb. 12, at 2 p.m. at Hood River Valley Christian Church, 975 Indian Creek Road. Memorial donations in Bud's memory can be made to the Veterans Walk of Honor in care of Idlewilde Cemetery, 980 Tucker Road, Hood River, OR 97031.
Please visit www.andersonstributecenter.com to leave a condolence note for the family.