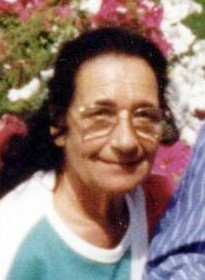 Marie Prater Verboort
May 28, 1922 - February 10, 2010
Marie Prater Verboort, 87, of Hood River, Ore., died at home Feb. 10, 2010.
She was born May 28, 1922, in Greasy Creek, Ky.
Marie had resided in Verboort, Ore., for 40 years with her husband, Elmer Verboort, who preceded her in death. She had moved to Hood River eight years ago to be near her son.
First and foremost Marie loved her son and grandchildren. She enjoyed traveling and gardening. She was known for miles around for her green thumb.
Survivors are he son, Lonnie C. Branham (wife Sandy); granddaughter Shantel Branham Castellion (husband Gary); grandsons Jace Branham and Tony Branham; great-granddaughter Courtney Castellion; and great-grandsons David Castellion and Brady Castellion.
No services will be held. There will be a private committal at Fir Lawn Memorial Park. A viewing will be held at Donelson-Fir Lawn Memorial Center, 1070 W. Main, Hillsboro, from 11 a.m. to 1:30 p.m. Saturday, Feb. 13.