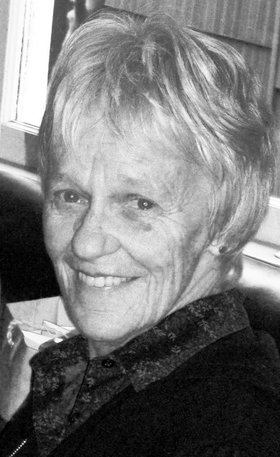 Patricia "Pat" Hazlehurst
July 23, 1935 - February 21, 2010
Pat Hazlehurst passed away at the age of 74 with her family at her side on Sunday, Feb. 21, 2010, following a courageous battle with cancer.
Pat was born Patricia Kennedy in San Francisco, Calif., on July 23, 1935, and graduated from the University of California, Santa Barbara, where she met and married Leighton Hazlehurst, her husband of 52 years.
The two of them traveled extensively, living in a small town in northern India with their children for three years while Leighton, a cultural anthropologist, was doing research.
After returning to the U.S., Pat worked as the children's librarian at the Cobleigh Public Library in Lyndonville Vt., where she later served as the library director for more than 20 years. During that time, Pat revitalized the local library by renovating the library building, reorganizing the card catalog and other library services online and adding a computer lab for teaching purposes.
Pat was devoted to outreach programs that provided library services for those who otherwise would not have access to books. As the subject of a Gates Foundation Library Project video, Pat was cited for her innovative use of resources and her work was viewed as an example of how to do libraries right.
She was especially proud of obtaining a grant to buy one of Vermont's first bookmobiles, making it possible to reach out and provide books to people living in rural areas.
Pat and her husband moved to Hood River in 2003, where she became active in Friends of the Hood River Library and launched the first Hood River County Reads program in 2005. She was an avid reader and gardener and loved to ski, bike and hike in the many beautiful areas of the Columbia River Gorge.
She is survived by her husband, Leighton, of Hood River; her brother, Dennis Kennedy, of Reno, Nev.; sons Tim, of Seattle, and Brian, of Portland; daughter Lori, of Ruskin, Fla.; daughter-in-law, Hilary, and son-in-law, Raul; and grandchildren Marnie, Fletcher, Kelsea and Molly.
A celebration of Pat's life will be held this spring and all of her many friends are invited.
In lieu of flowers, donations may be made in Pat's name to Friends of the Hood River County Library, 502 State St., Hood River, OR 97031.