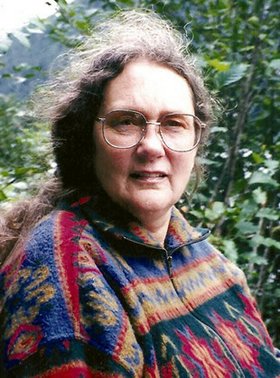 Barbara Jane Langer
June 29, 1942 - December 27, 2009
Barbara Jane Langer, 67, a resident of Hood River for more than 30 years, passed away Sunday, Dec. 27, 2009. She was born in Prineville, Ore., on June 29, 1942.
Barbara attended school in Portland, Eugene and Prineville, graduating from Grant High School in 1960. She went to school in her 50s to complete her associate's degree in general education/social work from Columbia Gorge Community College.
She has been involved in her community for as long as anyone can remember and has tirelessly devoted her time and energy right up to the time of her death to (Hood River) Special Olympics of Oregon as well as many community programs such as Helping Hands, Hood River Memorial Hospital, The ARC, Columbia Gorge Center (Opportunity Connections) and many others.
Barbara is loved by everyone in her community and will be remembered for her strength and devotion to helping those in need. She was a force to reckoned with while standing up for the rights of those who could not do so for themselves, and was admired for her fundraising abilities.
Barbara was an avid gardener and enjoyed hiking and reading.
Her parents were Elmer Carlo Murrell and Evelyn Jayne Nicholas. Her maternal grandparents were Jessie Maude Gage and Oscar (Mack) C. Nicholas.
She leaves behind two brothers, Richard Murrell and Fred Murrell; five children: Robert, Lori, Chris, Mariah and Leithan; nine grandchildren: Stephanie, Shawna, Matthew, Morgan, Jessica and Jackson; as well as grandchildren-in-law Chris, Jordan and Jasmine; two great-grandchildren, Angelina and Giulio; and three nephews and nieces: Jodie, Mack and Alex.
If you would like to make a donation to a charity close to Barbara's heart, please consider Special Olympics of Oregon for Hood River County: contact Dan DeLeon at 503-248-0600; or Project Helping Hands Against Violence: send donations to P.O. Box 441, Hood River, OR 97031, or The Arc of Mid Columbia: contact Joe Carroll at 541-980-5584.
Join us for a Life Celebration party on Saturday, Jan. 23, at 2 p.m. at the Hood River Valley Adult Center, 2010 Sterling Place.
Arrangements are under the direction of Anderson's Tribute Center (Funerals, Receptions, Cremations), 1401 Belmont Ave., Hood River, OR 97031; 541-386-1000. Please visit www.andersonstributecenter.com to sign the family guest book.