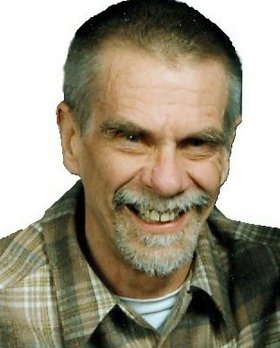 Jerry Sterling
April 5, 1932 - January 6, 2010
Jerry Sterling passed away in the comfort of his home on Jan. 6, 2010. He is survived by his wife of 30 years, Cleo; his son Marc Sterling and daughter-in-law Brooke, of Denver, Colo.; sister Jane Canter, of Sarasota, Fla.; his grandchildren Madelene, Sarah, Alex and Chris; and great-grandsons Ethan and Makoa.
Jerry was born April 5, 1932, in Paterson, N.J., and spent his early years on a farm in Pennsylvania. In the Navy for four years during the Korean War, he later attended Antioch College in Ohio and graduated with a split degree in physics/electrical engineering.
His enjoyments were without bounds: ocean sailing, bridge, three-cushion billiards, reading, smoking, drinking, tennis, backpacking, wine-making, pets, and all sorts of carousing were a continuous part of his life!
He worked at Autonetics as a research engineer on pulse-torquing of gyros for our early space efforts. He then worked for Yellow Springs Instrument Company as director of research, responsible for the development of a significant line of ceramic temperature-sensitive resistors (thermistors) that remain in production to this day.
After leaving YSI, he taught electrical engineering at his alma mater, and then moved on to a Dayton firm, Technology Incorporated, developing electronic devices including a digital voltmeter, mass flow meters, oxygen consumption computer and temperature controllers.
He went up through the ranks from senior research engineer to chief engineer to general manager, and ultimately transferred to a Chicago subsidiary as president of Lundell Controls, a manufacturer of power plant electronic monitoring devices, to "turn it around."
Through this period he published several papers relating to thermistors, and was awarded two patents: the first on mass flow meters and the other on a dew point hygrometer.
After leaving Lundell, he moved to California in 1970 and worked briefly for a small oceanographic firm, Martek, but quickly joined InterOcean Systems in San Diego as operations manager of that oceanographic firm while "living aboard" his 41-foot ketch on Harbor Island.
In 1978 he was transferred to a Redmond, Wash., subsidiary as president of Northern Radio, a manufacturer of high-frequency radios utilized for long-range communications by large yachts and the historic Seattle fishing fleet.
In 1981 he left to head a small start-up company, Communications Research Corporation, and retired to Underwood, Wash., in 1986, where he and Cleo have resided ever since.
In 1996 Jerry was instrumental in joining his wife, Cleo, in the creation of PROD (Promoting Responsible Ownership of Dogs Inc.) a nonprofit, all-volunteer local service organization whose main focus has become the spay/neuter of dogs and cats.
In remembrance of Jerry, contributions can be made to Heart of Hospice or PROD through Anderson's.
Arrangements are under the direction of Anderson's Tribute Center (Funerals, Receptions, Cremations), 1401 Belmont Ave., Hood River, OR 97031; 541-386-1000. Please visit www.andersonstributecenter.com to sign the family guest book.