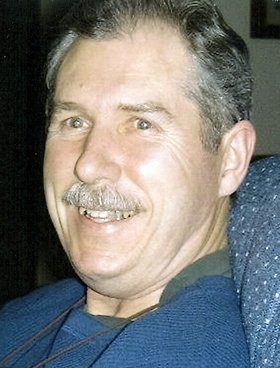 Terry Dee Andresen
September 28, 1944 - July 7, 2010
Terry Dee Andresen passed away at his home in Parkdale, Ore., with his family by his side on July 7, 2010. He was born Sept. 28, 1944. Terry grew up in Odell, Ore.
Terry always felt very fortunate to have been a child of the 1950s and live in Odell. He was able to run free with the neighborhood kids playing baseball, marbles, kick the can, hide and seek and sledding in the winter. The only rule was to be home before dark. It was a good time to be young and he knew it.
After graduating from Wy'east High School in 1962 Terry joined the Navy. In his time in the military he spent time in Japan, Hong Kong, the Philippines and Vietnam aboard the minesweeper USS Epping Forrest and was honorably discharged in 1966.
Terry married Linda on April 13, 1968, in Portland, Ore. They lived in the Portland area a few years and then moved to Damascus, Ore., in 1976 until Terry retired. They were blessed with a daughter, Dana Lynn, who has always been the light of their lives.
Terry worked for the Veterans Hospital for 30 years in the engineering department. He was able to take an early retirement at the age of 54.
Terry and Linda were finally able to move back to the Hood River Valley in 1998 and build their dream home. He so enjoyed working on their property building bird feeders, birdbaths and arbors. He truly created a paradise.
Friends and family loved to come and visit and Terry loved to entertain. Linda will cherish all the wonderful memories 42 years of marriage has given her.
Terry loved the outdoors. He loved to play golf with his buddies, take hikes with the grandkids, cut wood for the winters and work in his garden in the summers. He loved retirement and felt very fortunate he was able to retire at such an early age.
After retirement Terry volunteered his time to SMART, helping the children at Parkdale Elementary School with their reading. He also volunteered for a short time to the Disabled Veterans, driving them into Portland for any medical appointments. When his mother became ill he devoted his time to her care.
Terry loved life and the beauty around him but his family was his most precious gift. Dana and Derek gave him three beautiful grandchildren who loved coming to visit Grandpa.
Terry knew that the simple things in life were the most cherished. He was a good and caring man and will deeply missed by those who knew and loved him.
Terry is survived by this wife, Linda, of Parkdale, Ore.; daughter Dana and her husband, Derek May, of Gresham, Ore.; grandchildren Luke, Lindsey and Logan; and his sister, Karen Mann, of Portland, Ore.
In memory of Terry, the family suggests that memorial contributions be made to SMART of Hood River, the Disabled Veterans of Hood River or Heart of Hospice and sent care of Anderson's.
A service to honor Terry is planned for 2 p.m. Wednesday, July 14, at Anderson's Tribute Center, 1401 Belmont Ave., Hood River, OR 97031; 541-386-1000. Please visit www.andersonstributecenter.com to leave a note of condolence for family.