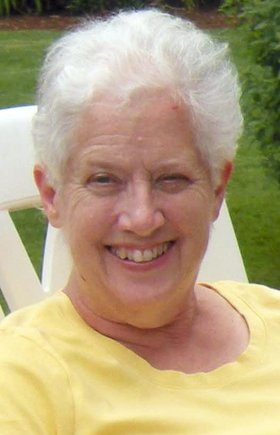 Joan Pamela Pratt
August 25, 1945 - July 19, 2010
Joan Pamela Logan was born Aug. 25, 1945, in Hood River, Ore., to Floyd Douglas Logan and Betty Lou Madeleine (Allegre) Logan. Joan grew up in Springfield, Ore., where she attended Springfield High School and the University of Oregon.
Joan has many fond memories during her youth of returning to the Hood River Valley to visit her grandparents.
Upon completion of her bachelor's degree in education, Joan met her sweetheart, Norman L. Pratt. Their courtship lasted two years, after which they were married Aug. 29, 1969. During that time Joan started a teaching career and started work on her master's degree, which she completed in 1971.
In 1973, Joan and Norman started their family with the birth of their oldest child, Nina. Over the next five years son Nathan and two additional daughters, Noelle and Nicole, completed the family.
After the birth of Nina, Joan and Norman made the financial sacrifice to allow Joan to be a stay-at-home mom. Keeping her children cared for and providing them with all the learning experiences possible was always a higher priority for Joan, than accumulation of worldly possessions.
She ingrained in her children the need for education and love of learning that was instrumental in all her children obtaining bachelor's degrees.
Joan possessed an insatiable appetite for learning. She had many interests, including gardening, oil painting, sewing, knitting, quilting, horses, chickens, music, cooking, fishing and many other things. When she found a new interest she would obtain all the books she could find on the subject so she could gain a thorough understanding.
For example, the family went on many trips when the children were small, throughout the state of Oregon. Joan purchased a book on the geology of the state so that we could all learn about the different formations and topography we encountered on our trips.
Joan and family were introduced to The Church of Jesus Christ of Latter-Day Saints in 1974. She completed her study of the church after a short amount of time and was convinced of the truthfulness of the gospel. However, she patiently waited until 1983 to get baptized, because she was waiting for Norman to find out for himself that joining the church was the correct course of action.
Joan and Nina became members first, followed by Norman, who then baptized Nathan when he turned 8 in that same year. Noelle and Nicole followed suit in later years when they reached 8 years of age. The family was sealed for time and all eternity in the Salt Lake Temple on Nov. 15, 1984.
Joan was a wonderful wife and mother. She was a constant support to both husband and children; she did all she could to support them in all their endeavors. She was willing to pull up stakes and move the family to Austin, Texas, in 1983 so Norman could obtain work, and again in 1984 when the family moved to Albuquerque, N.M.
Joan was overjoyed in 1988 when the family had the opportunity to return to Oregon and live in Hood River, where she had many fond memories.
Joan had many opportunities to serve the Lord and others. She loved giving of herself and she loved those she served. We have many memories of Mom being gone for meetings or going to visit someone in need while she served as Ward, and then Stake Relief Society President.
There were many fantastic dinners and desserts we watched go to other families while we got leftovers. We understood, though, and loved Mom even more because of the caring, kind person she was.
Although Joan loved serving those in the church and community, her first love was always serving her family. She was always there whenever we had a problem, even if it was in the middle of the night. She went to help each of her daughters when they had their children and she loves all her grandchildren very much.
Joan was diagnosed with cancer in September 2008. Despite aggressive treatment and several major surgeries, she was very determined to be positive and had unwavering hope. During all of her suffering she uplifted those around her with her happiness and love of life.
She was also very determined to continue living her life and in that time went on many drift boat trips, helped train an unbroken mustang, learned to quilt, sewed for her grandchildren, gardened and canned. She passed away in her home July 19, 2010, after a valiant battle with cancer.
Joan is survived and will be dearly missed by her husband of 41 years, Norman Pratt, at their home in Parkdale, Ore.; children Nina (daughter) and Jonathan Torrey, of Pasco, Wash., Nathan (son), of Parkdale, Ore., Noelle (daughter) and Donnie Witherspoon, of Lebanon, Ore., and Nicole (daughter) and Jason Swigert, of Surprise, Ariz.; and her 12 grandchildren: Zeniff, Arianna and Zayden Torrey, Colton Pratt, Emily, Brandon, Christopher, Benjamin, Anna and Adam Witherspoon, and BreeAnn and Aubrey Swigert.
She is also survived by her parents, Floyd and Betty Lou Logan, and sisters; Janice Gossler and Debbie Kaczenski.
Services are planned for 11 a.m. Monday, July 26, at the Hood River Church of Jesus Christ of Latter-day Saints. Bishop Gary Hornbeck will conduct. Graveside rites will follow at Pine Grove Butte Cemetery of Hood River. Viewing will be one hour prior to her service and also on Saturday from 11 a.m. to 4 p.m. at Anderson's.
Arrangements are under the direction of Anderson's Tribute Center; 541-386-1000. Please visit www.andersonstributecenter.com to leave a note of condolence for family.