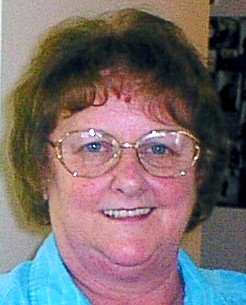 Sharon Kay Pendergrass
June 12, 1943 - July 22, 2010
Our loving mother, Sharon Kay Pendergrass, passed away July 22, 2010, surrounded by her children. She was born June 12, 1943, in Hood River, Ore. She married Charles Pendergrass Dec. 16, 1959; they later divorced.
She is survived by her mother, Jean Nyseth, of Oregon; brothers and sister Ed Nyseth (Mary), of Pennsylvania, Jack Nyseth (Caroline), of Oregon, Ron Martin (Maria), of California, and JoAnne Abshire, of Oregon; her children, Chuck (Janet), of Stansbury Park, Utah, and Joseph (Merry), of Elwood, Nebraska.
Grandchildren Daniel, Jessica, Devon, Jeremy and Carl, and great-grandchildren Kaylie and Caleb also survive.
She was preceded in death by a grandson, David Wayne Pendergrass.
She will be greatly missed by her family and many friends.