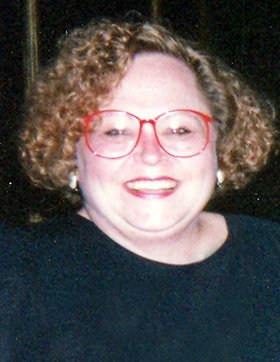 Carla Elaine Harvey
February 22, 1950 - February 28, 2010
Carla Elaine Harvey died Feb. 28, 2010, in Vancouver, Wash., where she resided after brain cancer surgery in February 2007.
Carla was born Feb. 22, 1950, in Red Cloud, Neb., and moved with her family to Hood River, Ore., in October 1955. She attended schools in Hood River, graduating high school with the class of 1968.
Carla lived and worked in Portland, Ore., for most of her adult life, with a long career with Cellular One phone company.
Carla was always eager to make crafts as gifts, and there are many families who received handmade blankets and baby bibs as a result of Carla's love and generosity.
Carla continually strived to help others around her in any way she possibly could, a trait inherited from her mother, Ruth Harvey.
Carla never married and had no children.
She was preceded in death by her mother, Ruth Harvey, and is survived by her father, Bud Harvey and his wife, Vada, of Hood River; sister Liane Harvey, of Tigard, Ore., and her children Trista and Aaron Starks; and brother Dennis Harvey and his wife, Julie, of Hood River, and their son, Patrick.
Carla was fun-loving and by nature had many friends growing up in Hood River. The Harvey household was a buzz of activity in and around our home on Eliot Road, and seemed never a dull moment. Life was filled with everything that kids and friends bring with them.
A constant in all that we knew, Carla will be dearly missed by everyone who was touched by her giving spirit.
At Carla's request, no memorial service will be held.
Upon cremation, her ashes will be laid to rest in the valley where she was raised and grew up.