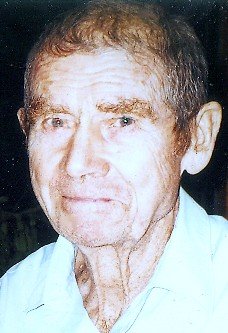 Elmer Ray Warren
December 22, 1914 - February 26, 2010
Elmer Ray Warren, 95, passed away at his Hood River, Ore., home surrounded by family on Feb. 26, 2010.
Elmer was the firstborn of Alice Irene Maxon and Dwight Gordon Warren on their wheat ranch southwest of Pendleton, Ore., on Dec. 22, 1914. Sister Phoebe arrived two years later and finally in 1924 brother Steve.
Elmer attended one-room Mud Springs School and graduated from Pendleton High School. He worked on the farm with his dad, using horses to seed and harvest wheat. They raised cows, pigs, and chickens, as well. Dad learned to work at an early age and did not stop until well into his 90s.
Elmer, his dad and Steve enjoyed trips to the Wallowas and Blue Mountains to camp and fish. There are numerous pictures of fish and mountain vistas. There were family picnics at Emigrant Springs. Uncles, aunts, and cousins were nearby and seen regularly.
The Depression years were hard. It was difficult to make a living on the farm and Elmer's cousin Lane Monson encouraged him to come to Portland. Lane had become a fireman and felt Elmer could be one, too. In 1939 he joined the Portland Fire Bureau. He retired in 1972 as a captain.
Elmer met Maybelle Sigurdson in 1942 and they were married on Dec. 18 of the same year. They remained married for 67 years.
In May Elmer's firefighting career was interrupted for service in the U.S. Army. After a year of training in the States, he shipped out from New York City for England, via Scotland. He was assigned a wrecker with the 3rd armored division.
More training in southwest England and then he was shipped to France two weeks after the invasion, landing at Omaha Beach. He served three and one half years.
In November 1945 Elmer returned to Portland. In 1947 first daughter Christina Eileen was born, followed in 1950 by Shelley Gail. Two and a half years later Wendy Kay arrived, and finally, a son, Dale Edward, in 1955. By 1957 the large house Dad built on N.E. 50th Ave. was far enough along to move in.
Elmer had many interests. He was a lifelong member of the Mazamas climbing club and also enjoyed rock climbing and whitewater rafting. He took all of us on raft trips down rivers such as the Clackamas, Deschutes, John Day and Snake.
He had a woodshop in the basement. There was always something to keep him busy. On clear nights he stepped outdoors to check the stars and taught us the constellations.
Family visits and camping trips made up our summer vacations. In the 1960s we embarked on visits to Yellowstone, Yosemite, the Redwoods and Crater Lake. Dale went with his dad on many hunting and fishing trips. Later in life there were trips to Europe, the Grand Canyon, Alaska, and back to the farm.
In 1980 Elmer started to build a home in Hood River on seven acres. Now there would be no end of projects. He planted cherry trees and had a small orchard, raised a garden and enjoyed being outdoors working. Cutting firewood was an ongoing task he continued into his 90s.
Elmer is survived by his wife, Maybelle, and son, Dale, of Hood River; daughter Christina and Gerd Pollatzk, of Portland; daughter Shelley and Greg Oates, of Parkdale; daughter Wendy and Harry Low, of Mt. Vernon, Wash.; grandsons Jackson, Alex and George; and great-granddaughter, Ella Virginia Oates.
A service to mourn Elmer's passing and celebrate his life is planned for 2 p.m. Saturday, April 3, at Asbury United Methodist Church. Chaplain Clyde Sanda of Heart of Hospice will officiate and military honors will be performed by the Oregon Honors Team.
Please visit www.andersonstributecenter.com to sign the family guest book.