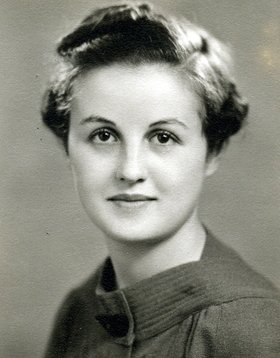 Nancy Jessamine Schramm
February 19, 1917 - April 23, 2010
Nancy Jessamine Schramm, 93, passed away April 23, 2010, at her home in Oregon City, Ore. Born Feb. 19, 1917, to George and Jessamine Ogden, she was raised on an apple orchard in Odell and attended Odell High School, graduating in a class of 20 students, never missing a reunion.
She attended the University of Oregon where she met and later married Ken Schramm, a law school student. After raising her two children, Nancy became an avid environmentalist and active volunteer.
For more than 40 years, she was a committed member of the Willamette Falls Hospital Auxiliary. Her interests included helping with Loaves and Fishes and Feed the Hungry programs at her church, and belonging to the Oak Grove Garden Club.
Nancy is survived by her son, Richard Schramm, and his wife, Patricia, of Portland; daughter Sally Miller, of Madras; her three grandsons: Phillip and Brian Miller and Alex Schramm; and her niece, Jeanie Ogden, of Seattle, Wash.
Memorial gifts may be made to William Temple House in Portland or the Children's Clothes Closet at St. John's Episcopal Church in Milwaukie.