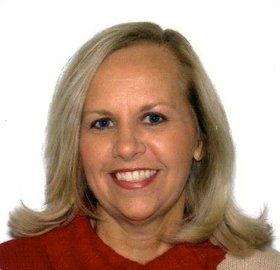 Debra Ann Higgins
November 1, 1956 - September 24, 2010
Debra Ann (Tompkins) Higgins was born Nov. 1, 1956, in Corvallis, Ore., to Jack and Jean Tompkins. She let go but never gave up, following a courageous, 18-month fight with cancer, Sept. 24, 2010. She was at home and comforted by family.
Debbie graduated from Eddyville High School in 1974, and attended Oregon State University. In 1984, she and Peter Higgins were married and moved to the Kansas City, Mo., area. Twenty years ago they settled in the Charbonneau Community of Wilsonville, Ore., where, this year, they celebrated their 26th wedding anniversary.
Debbie started her career as an escrow officer in Blue Springs, Mo., and continued that work; the past 18 years in Lake Oswego. Debbie's success was a direct result of her attention to detail, vast experience and excellent customer service. She was highly regarded in the escrow business by her clients and her peers as the consummate professional.
Debbie had a gift for decorating, cooking, gardening and creating flower arrangements, and lived life to the fullest. She had the ability to bring out every color of the season in decorations, holidays and yummy treats.
She and Peter had no children but enjoyed the company of many pets. She loved to travel and enjoyed many trips by land and sea throughout much of the world.
Debbie is survived by her husband, Peter; "daughter" Lizzie; parents Jack and Jean Tompkins, of Chitwood, Ore.; sister Lisa Tompkins (Stephen Payne), of Corvallis, Ore.; brothers John Tompkins (Fay), of Siletz, Ore., and Danny Tompkins (Nora), of Otis, Ore.; niece Kristy Tompkins; nephews Danny and Derick Tompkins; and many cousins and friends.
Debbie was a wonderful friend to many. She made a lasting impression on those whose lives she touched. We will miss her every day.
The memorial will be held privately on Oct. 16. A celebration of life will be held on Saturday, Oct. 30, at the Charbonneau Country Club, 32000 S.W. Charbonneau Drive, Wilsonville, Ore., at 1 p.m.
In lieu of flowers, please consider donations to the Oregon Humane Society, Willamette Falls Hospice, American Cancer Society or a charity of your choice.
Arrangements are under the direction of Cornwell Colonial Chapel, Wilson-ville, Ore.; 504-682-1177.