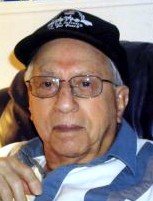 William C. McLeod
April 8, 1920 - unknown
A memorial service for 90-year-old William C. McLeod will be held at 10 a.m. Tuesday, Oct. 12, at Grace Bible Church, corner of Third Avenue and Washington Street, in Mosier, Ore.
William was born to Charlotte Adelaide (Burgess) and George Howard McLeod on April 8, 1920, in Mary River, Prince Edward Island, Canada. He came to Lyle, Wash., in 1924 and graduated from Lyle High School in 1938.
William served in the U.S. Coast Guard from 1939 until his honorable discharge in 1945. After serving his country, William returned to the Columbia Gorge area and worked for the highway department until his retirement in 1974. He married Alice Bennett in 1951; she passed away in 1979.
William remarried to Patricia Brockman in 1981 and the couple lived in Carson, Wash. She died in 1990. For the past eight years, William has lived in The Dalles, Ore.
William will be missed so much by Chris Holmes, as he was more like a father than a grandfather; they were great friends, not just family.
William was a member of Columbia Grange No. 87, American Legion and Grace Bible Church in Mosier. He enjoyed woodworking and restoring things to their original beauty. He was a wonderful man and remarkable father.
William will be missed by daughters JoAnne Huston, of Westport, Wash., Marianne and Bill DuBay, of Vancouver, Wash., Barbara (Bobbie) and Larry Andrews, of The Dalles, and Carol Rayson, of Portland, Ore.; brother Gordon McLeod, of The Dalles; sister Etta Osina, of Morton, Wash.; 15 grandchildren and numerous great-grandchildren.
He was preceded in death by first wife Alice, second wife Patricia, brother Howard McLeod and sister Ella Shebley.
Gardner Funeral Home is handling arrangements.