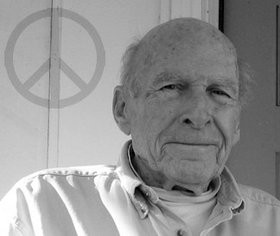 Leonard Weightman Kitts
July 4, 1920 - unknown
Witness to history Leonard Weightman Kitts was born on the Fourth of July, 1920. He was born into a career Army family who was stationed in Washington, D.C. His early years were spent moving between many Army bases during which time he participated in competitive equestrian events.
His teacher and colleague was his father — a Cavalry officer and captain of the Army's Olympic dressage team. Leonard was at the 1936 Munich Olympics and watched as Adolph Hitler refused to shake Jesse Owens' hand. This image would last a lifetime.
A college student at the time of Pearl Harbor, he joined the Army Air Corps. His skills as both a pilot and teacher kept him stateside, training pilots for the first part of the war.
Toward the end of World War II he was stationed, along with his father and brother, in China flying bombing missions over Japan. He was acquainted with Chiang Kai-shek, who was later overthrown by Mao Tse-Tung.
The recipient of numerous commendations and two Purple Hearts, he carried shrapnel in his back his entire life. He also managed to save his plane and crew after having lost part of his tail wing over Japan, after which he returned safely to China. For this he was awarded the Silver Star.
He recalled flying over Hiroshima the day after the atom bomb was dropped. The images and horror he took away from the war turned him into a lifelong anti-war activist.
Returning to college after the war, he graduated from the Chicago Art Institute. He became a protégé of Buckminster Fuller and worked on the first geodesic dome. He walked in early civil rights marches and was ostracized for his early and vocal protesting of the Vietnam War.
During his 50 years in academia as a design professor, he taught at Southern Illinois University, Michigan State University, Ohio State University, Dartmouth College and the University of Wisconsin. At age 80 he finished up his teaching career at Oregon State University and Mount Hood Community College.
He never stopped learning, painting, cooking and living life well. Stubbornly independent and mentally sharp to the end, the last book he was reading was a mind-numbing 600-page "History of Math"!
Leonard is survived by six children: Diane Weightman Kitts, Apache Junction, Ariz., Michael Andrew Kitts, Hood River, Ore., Patrick Leonard Kitts, Key West, Fla., Kristen Elizabeth Kitts, Portland, Ore., Kathryn Louise Kitts, Sequim, Wash., and Megan Llewellyn Hutton, Portland, Ore.; two brothers: Col. Alfred Ruprecht Kitts, Pa., and Col. John Stewart Kitts, Fla.; and multiple grandchildren and great-grandchildren.
Leonard loved this little town and his family is grateful for the kindness shown him here.